The Brian Lehrer Show
New Era for Immigration Policy; How Deep is a Deep State?; Workplace Sexual Harassment; Oscar Docs: 'I Am Not Your Negro'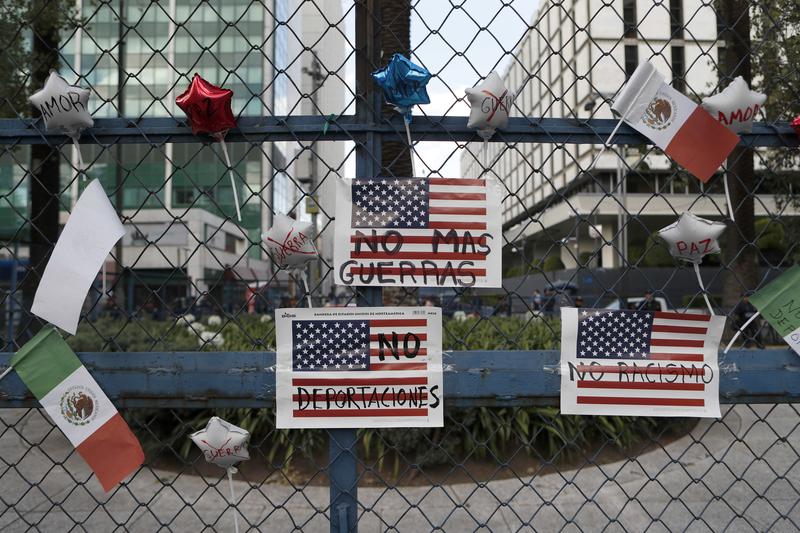 Coming up on today's show:
David Nakamura, Washington Post reporter, and Muzaffar Chishti, immigration lawyer and director of the Migration Policy Institute's office at NYU Law School, discuss the Department of Homeland Security's new guidance about immigration enforcement and the legal implications of these policies for our nation's undocumented residents.
Marc Ambinder, editor-at-large of TheWeek.com and the author of Deep State: Inside the Government Secrecy Industry (Wiley, 1st Edition, 2013), talks about how a "deep state" might be undercutting the executive branch.
Joan Williams, founding director of WorkLife Law and professor of Law at Hasting College of Law at the University of California, discusses overt and institutionalized workplace sexual harassment.
Salamishah Tillet, associate professor of English and Africana Studies at the University of Pennsylvania and co-founder of A Long Walk Home, Inc.  a non-profit that uses art to end violence against girls and women, and Tre'vell Anderson, a film reporter with The Los Angeles Times covering the intersections of diversity and Hollywood with a focus on black and queer film, discuss Raoul Peck's new Oscar-nominated documentary based on an unfinished manuscript by James Baldwin titled "I Am Not Your Negro."