The Brian Lehrer Show
Last Strongholds in Aleppo; The Silicon Curtain; New Jersey's Dream Mall; Finding Poetry; CEOs in Government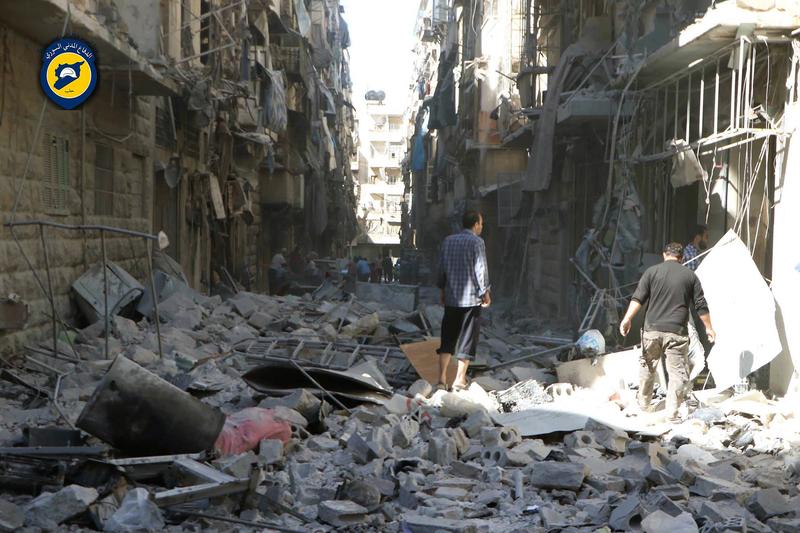 Coming up on today's show:
Anne Barnard, New York Times Beirut bureau chief, discusses a deal reached between pro-government forces in Syria and rebels that involves the anti-government forces evacuating the small sections of Aleppo in their control, all this after reports revealed Syrian government forces killed 82 civilians 

on Monday

.
Stephen Cohen, professor emeritus of Russian studies at NYU and Princeton and contributing editor to The Nation, discusses what we know about Russia's use of cyber-attacks to disrupt stability in democratic institutions from Kiev to Washington, and how this was going on during the 2016 presidential election.
The group behind Minnesota's Mall of America are the latest in a parade of developers attempting to build a massive mall in New Jersey's Meadowlands, hopefully dubbed "American Dream." Ilya Marritz, WNYC reporter, looks into the saga of this as yet unfinished mall and indoor ski destination.
Elizabeth D. Samet, author and the editor of Leadership: Essential Writings by Our Greatest Thinkers, discusses her recent article in The Atlantic, "Business Leaders and the Mixed Feelings They Inspire," which looks at the history of skepticism about those who are financially successful, going back to the Roman empire.
Steve Zeitlin, executive director of City Lore and author of The Poetry of Everyday Life: Storytelling and the Art of Awareness (Cornell University Press, 2016), and Sahar Muradi, the Afghan-American poet who curated the Poetic Voices of the Muslim World exhibit at City Lore, share their experiences searching for the often overlooked artistic moments that comprise our day-to-day lives.