The Brian Lehrer Show
Senator Gillibrand; Democracy Debrief: Electoral College; More Organizing, Less Activating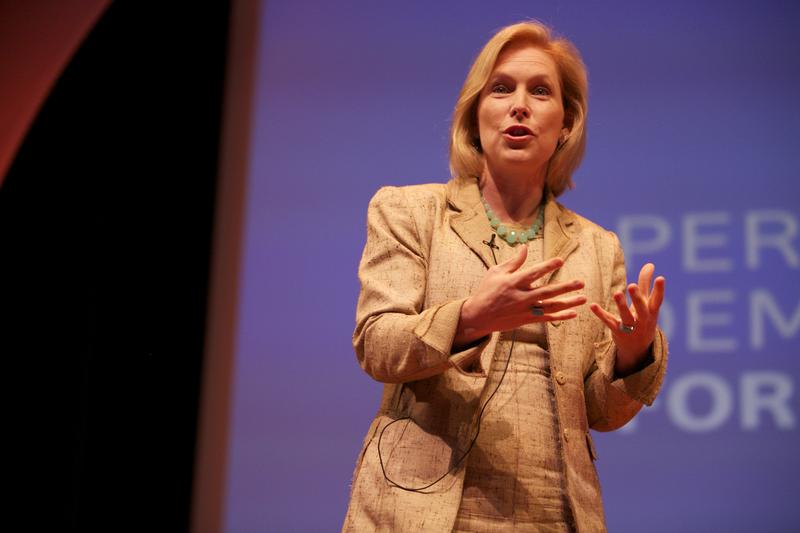 Coming up on today's show:
Kirsten Gillibrand, U.S. Senator (D-NY), talks about what Hillary Clinton's loss means for women seeking high office in the U.S. and the role Democrats in the Senate will play in a Trump administration.
As the presidential transition continues, Eliana Johnson, in her final days as the Washington editor of The National Review and now with Politico, catches us up on the weekend developments in Washington.
As we "debrief" the 2016 presidential election and check in on the state of American democracy in action, Andrew Rudalevige, professor of government at Bowdoin College and contributor to the Washington Post's "Monkey Cage" blog, looks at the past, present and possible future of the electoral college, the compromise the founders came to between the popular vote and the legislators' pick.
Jane McAlevey, labor and environmental organizer, post-doctoral fellow in the Labor and Worklife Program at Harvard Law School and the author of No Shortcuts: Organizing for Power in the New Gilded Age (Oxford University Press, 2016), argues that progressives need more of the hard work of organizing mass movements to be effective.
Callers weigh in on whether or not it's appropriate to mix politics and theater.