The Brian Lehrer Show
#AskTheMayor About Trump; Update on Trump Towers; Future of Reproductive Rights; The McDonald's Empire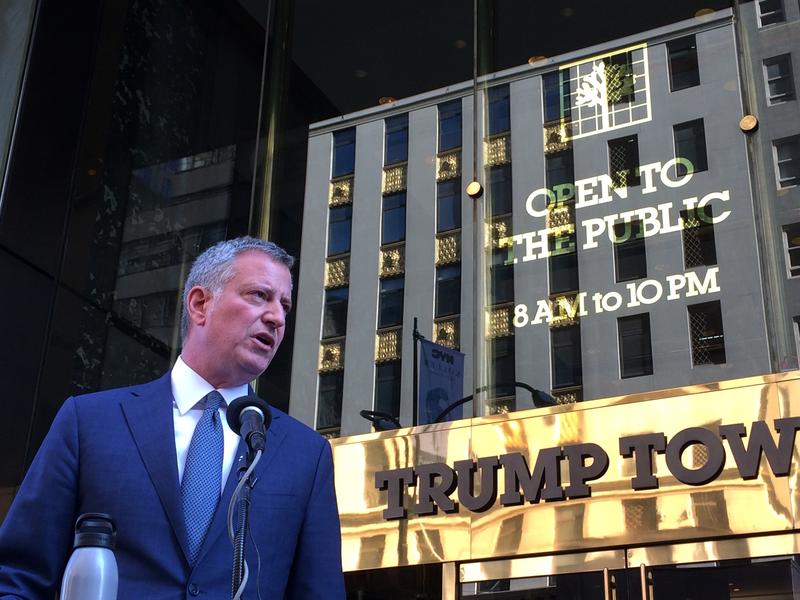 Coming up on today's show:
Bill de Blasio, mayor of New York City, talks about his recent meeting with President-elect Donald Trump and the post-election climate in the city.
Philip Rucker, Washington Post national political reporter, talks about the latest from Trump Tower and Washington.
Ilyse Hogue, president of NARAL Pro-Choice America, talks about what the Trump presidency — and Supreme Court picks — will mean for the reproductive rights movement and for access to reproductive health care.
Theo Shaw, Gates Scholar at the University of Washington School of Law in Seattle, discusses his #DearPresident essay about his wrongful arrest and incarceration as part of the Jena 6 and the bleak outlook for black men who enter the criminal justice system.
Lisa Napoli, journalist and author of Ray & Joan: The Man Who Made the McDonald's Fortune and the Woman Who Gave It All Away (Dutton, 2016), talks about Ray and Joan Kroc, their money and lasting influence.