The Brian Lehrer Show
Post-Election Politics; Normalizing Trump's Presidency; Facebook's Fake News; Emmett Till's Father; Dear President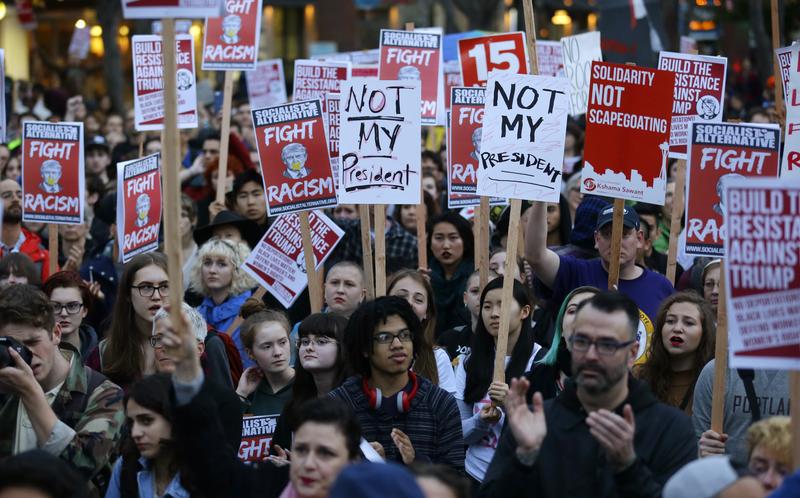 Coming up on today's show:
Eli Stokols, national political reporter for POLITICO, and Tara Palmeri, Politico EU reporter, talk about what to expect from President-Elect Donald Trump.
Hua Hsu, a contributing writer for newyorker.com and The New Yorker, an associate professor of English at Vassar College, a fellow at the New America Foundation, and the author of A Floating Chinaman: Fantasy and Failure across the Pacific (Harvard University Press, 2016), and Masha Gessen, the author of several books on Russia, including The Man Without a Face: The Unlikely Rise of Vladimir Putin, talk about what it means to normalize the presidency of Donald Trump, why it's dangerous, and if it can be avoided.
Facebook is facing critics — both internally and externally — who are concerned about the company's role in the presidential election. Mike Isaac, New York Times reporter, discusses the news — or fake news, as the case may often be — from your Facebook feed.
John Edgar Wideman, writer, MacArthur fellow and two-time PEN/Faulkner Award-winner, and author of Writing to Save a Life: The Louis Till File (Scribner, 2016), explores the story of Emmett Till's father who was executed by the Army ten years before the lynching that mobilized the Civil Rights movement.
Kirsten Savali, cultural critic and an associate editor at The Root, discusses her essay about growing up proud in a family of business owners and public servants, before realizing that her country was taking more from her family than they could ever get in return.