The Brian Lehrer Show
Glass Unbroken, What Next?; A New Way of War; Civility vs Authenticity; Life on Rikers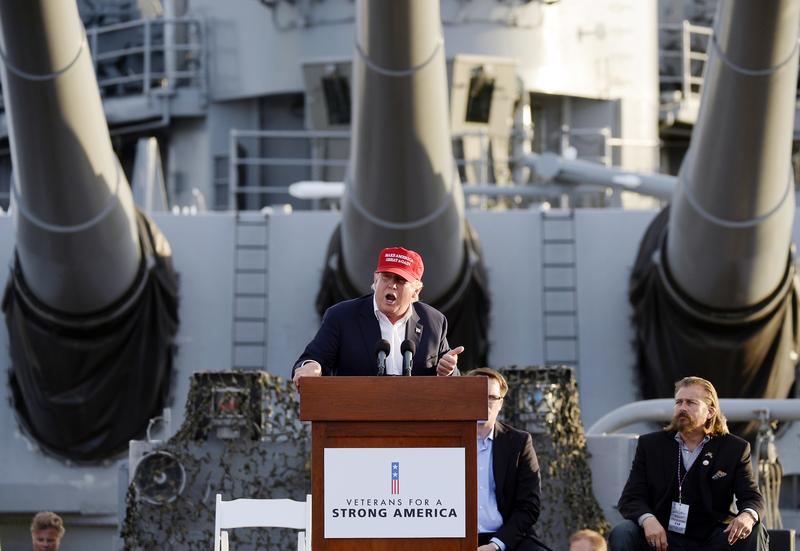 Coming up on today's show:
Alexis Grenell, co-founder of Pythia Public, a political and public affairs firm, and a frequent contributor to the Daily News, and Michelle Goldberg, Slate columnist and author of The Goddess Pose, pick up right where they left off with Brian yesterday and consider how women should react to a Donald Trump presidency. 
Veterans who supported president elect Donald Trump, call in with their reflections.
James Kitfield, senior fellow at the Center for the Study of the Presidency and Congress, former senior correspondent for National Journal and the author of Twilight Warriors: The Soldiers, Spies, and Special Agents Who Are Revolutionizing the American Way of War (Basic Books, 2016), tells the story of how the 9/11 attacks and wars in Iraq and Afghanistan have created new inter-agency forces.
While we bemoan the incivility of today's political discourse, Keith Bybee, Syracuse University College of Law professor and author of How Civility Works (Stanford Briefs, 2016), explores what civility is and requires of us.
Bill Moyers, managing editor for BillMoyers.com and creator the of documentary "Rikers", and Bryan Stevenson, executive director of the Equal Justice Initiative in Mongomery, Alabama, professor of law at New York University Law School and author of Just Mercy: A Story of Justice and Redemption (Spiegel & Grau, 2015), talk about "Rikers," which looks at conditions on the infamous island jail through the eyes of former inmates.