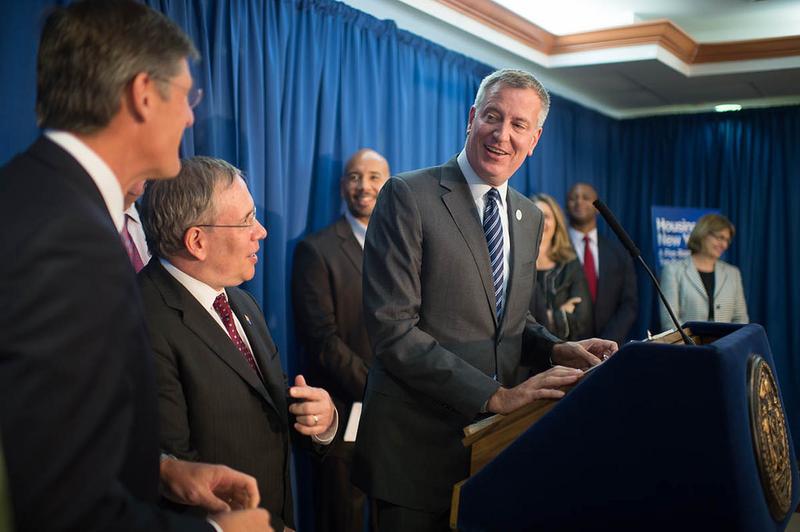 Coming up on today's show:
Edward-Isaac Dovere, senior White House reporter for POLITICO, analyzes the latest political developments around the upcoming election, and Sheelah Kolhatkar, New Yorker staff writer, talks about the impact of the election on the Trump brand.

Jonathan Katz, author of The Big Truck That Went By: How the World Came to Save Haiti and Left Behind a Disaster, discusses the state of affairs in Haiti in the wake of Hurricane Matthew and the Clinton Foundation's role in previous humanitarian aid efforts in the country.

William K. Rashbaum, senior writer for the New York Times, talks about the arrest of Nassau County executive Edward Mangano and the investigation into mayor Bill de Blasio's fundraising tactics.
Bill Burnett, executive director of the Design Program at Stanford and Dave Evans, lecturer in the Product Design Program at Stanford, management consultant, and co-founder of Electronic Arts, co-authors of Designing Your Life: How to Build a Well-Lived, Joyful Life (Knopf, 2016), show how to apply Stanford's famous design principles to finding your place in the world, as a recent graduate or mid-career.

WNYC senior editor and reporter Matthew Schuerman and Katie Honan, DNA Info reporter covering Queens, join Build It Back director Amy Peterson to discuss Mayor de Blasio's admission that the city will not be meeting its Build It Back deadline as we approach the four year anniversary of Superstorm Sandy.