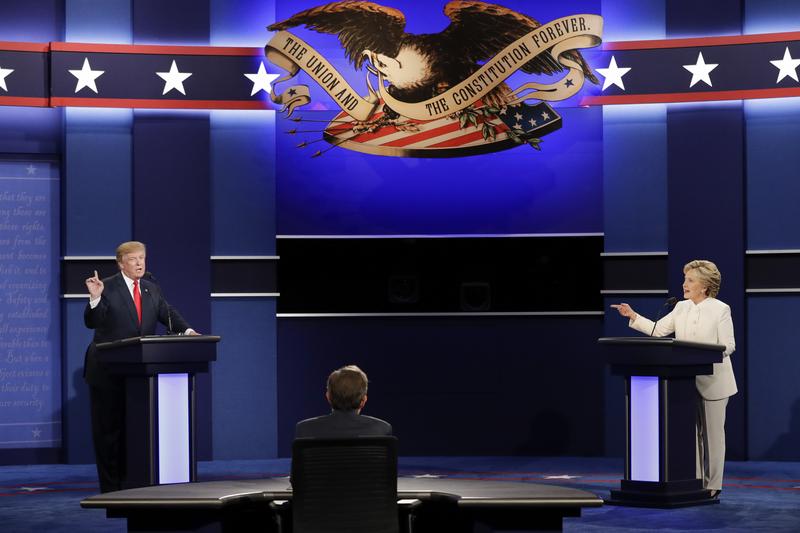 Coming up on today's show:
Politico's Steve Shepard, along with WNYC's Andrea Bernstein and Keli Goff, join with an analysis of the final presidential debate.
Eugene Kiely, former editor of USA Today and director of FactCheck.org, examines the candidates' relationship with the truth during their final presidential debate.
Jon Meacham, executive vice president and executive editor at Random House and the author of (now in paperback) Destiny and Power: The American Odyssey of George Herbert Walker Bush (Random House, 2015), talks about his tribute to Michelle Obama, plus election analysis.
Mary Aiken, forensic cyberpsychologist and author of The Cyber Effect: A Pioneering Cyberpsychologist Explains How Human Behavior Changes Online (Spiegel & Grau, 2016), talks about some of the unsavory aspects of human behavior in the anonymity of cyberspace.
John Chaneski, the "puzzle guru" for Ask Me Another and puzzle guy for A Way With Words, and a content manager and host for TriviaNYC, stumps listeners — and Brian? — with his mind-bending puzzles.