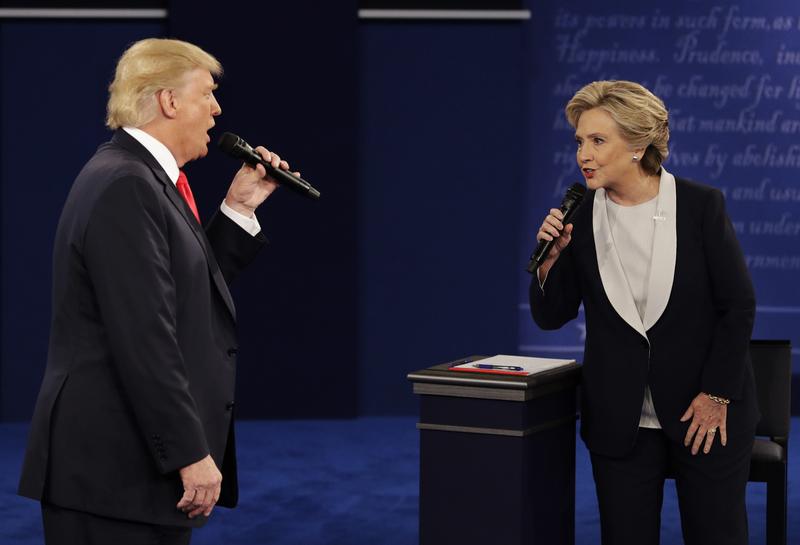 Coming up on today's show:
WNYC's Andrea Bernstein, Keli Goff, and Matt Katz discuss the second presidential debate and how the candidates dealt with the town hall format.
NJ lawmakers voted to increase the gasoline tax by 23 cents per gallon. Nancy Solomon, director of WNYC's 2016 election coverage and managing editor of New Jersey Public Radio, discusses the vote and the politics of the decision and Ilya Marritz, WNYC reporter, previews upcoming vote to expand casino gambling outside of AC.
Robert Gumbs, graphic designer, photographer, artist, raised in the South Bronx, and Mark Naison, professor of history and African American Studies at Fordham University, are the co-authors of Before the Fires: An Oral History of African American Life in the Bronx from the 1930s to the 1960s (Fordham University Press, 2016). They tell the stories of a neighborhood and 16 African American men and women who lived in the South Bronx before the "Bronx is Burning" era.
Shane Goldmacher, senior reporter for Politico, assesses the campaign damage from the town hall brawl.