The Brian Lehrer Show
#AskTheMayor; Sports and Domestic Violence; Immigration Debate; Dysfunctional Democracy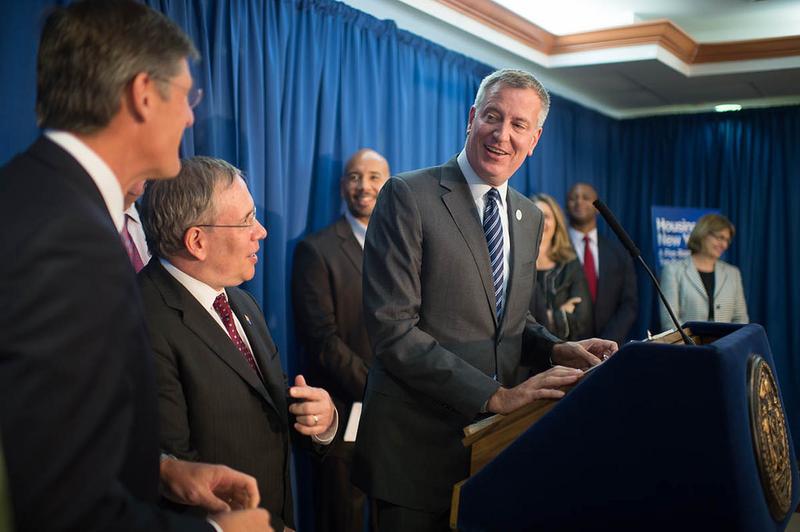 Coming up on today's show:
Bill de Blasio, mayor of New York City, takes calls from listeners and discusses this week in NYC.
JuanPablo Andrade, Latino Republican consultant and activist, and Tom Jawetz, Vice President of Immigration Policy at Center for American Progress, debate the merits of the candidates' immigration policies.
Alexis Johnson, executive director and co-founder of the Perception Institute, discusses how the vice presidential candidates addressed the issue of bias in the police force during their first debate and Hillary Clinton's acknowledgement of the impact bias has on communities of color.
Melissa Mark-Viverito, City Council Speaker, talks about the new public awareness campaign for sports fans to express disapproval of domestic violence while still rooting for their teams.
Eliot Nelson, political reporter and editor at The Huffington Post's Washington, D.C. bureau and the author of The Beltway Bible: A Totally Serious A-Z Guide to Our No-Good, Corrupt, Incompetent, Terrible, Depressing, and Sometimes Hilarious Government (St. Martin's Griffin, 2016), breaks down the often absurd machinations that drive the gears of Washington's sprawling bureaucracy.