The Brian Lehrer Show
Debate Recap and Analysis; The Black and White Millennial Vote; Conflicts That Made Our Greatest Presidents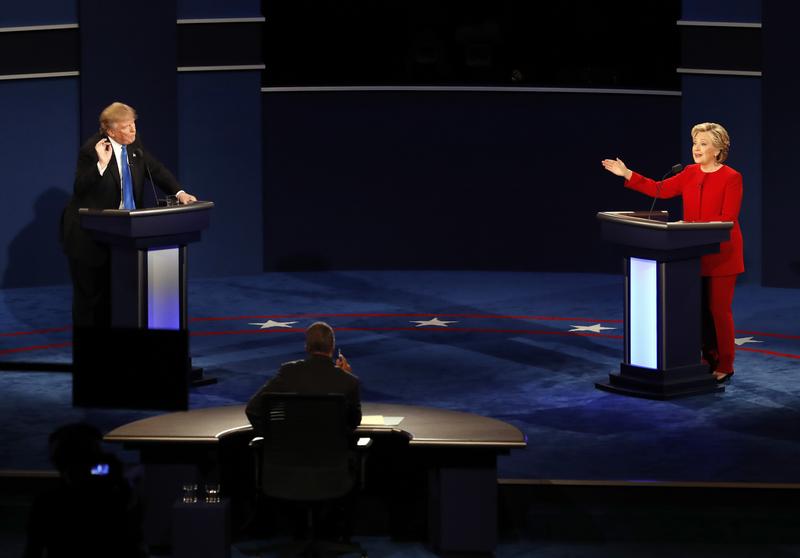 Coming up on today's show:
Post-debate analysis with WNYC's Andrea Bernstein senior editor for politics and policy for WNYC News, Keli Goff columnist for the Daily Beast and host of WNYC's live series, and Matt Katz reporter for NJPR.
Charlton McIlwain associate professor of media, culture, and communication at NYU Steinhardt, discusses the findings of a focus group of African-American and white college students who viewed the Hofstra University presidential debate.
Bruce Bueno de Mesquita professor of politics and director of the Alexander Hamilton Center for Political Economy at New York University and Alastair Smith professor of politics at New York University, the co-authors of The Spoils of War: Greed, Power, and the Conflicts That Made Our Greatest Presidents  (PublicAffairs, 2016), questions whether popular American presidents like Washington, Lincoln, FDR and JFK, sought out armed conflict for their own interests.