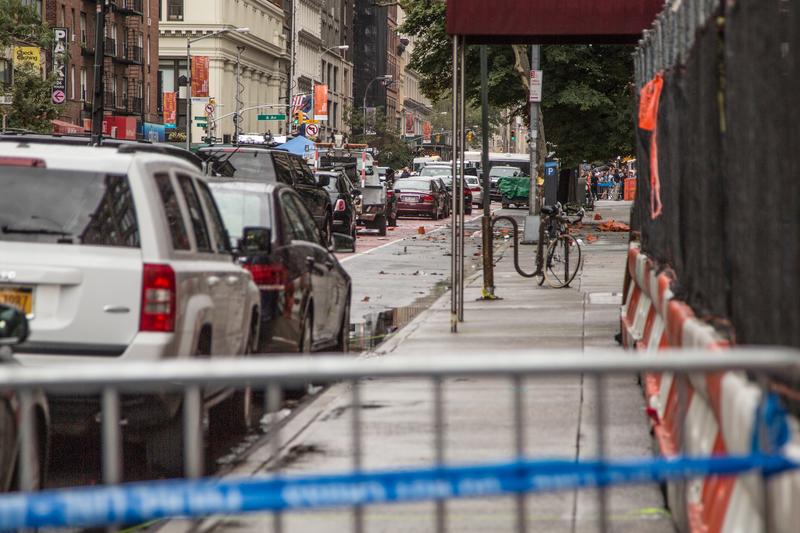 Coming up on today's show:
Maria Haberfeld, professor of police science at John Jay College of Criminal Justice, Rick "Ozzie" Nelson, former director of the Center for Strategic and International Studies Homeland Security and Counterterrorism Program, and Rocco Parascandola, NY Daily News Police bureau chief, discuss the possible motives of the man suspected of planting bombs around New York City and New Jersey — including whether he was radicalized and if so, by what group.
The corruption trial of two former allies of Governor Chris Christie in the Bridgegate scandal finally gets underway this week. Andrea Bernstein, senior editor for Politics & Policy for WNYC News, and Matt Katz, WNYC and New Jersey Public Radio reporter, bring us the latest from the courtroom.
Michelle Alexander, a visiting professor at the Union Theological Seminary, civil rights advocate and author of The New Jim Crow: Mass Incarceration in the Age of Colorblindness (The New Press, 2012), and Rev. Dr. Serene Jones, President of Union Theological Seminary in the City of New York, discuss the need for a new common narrative about who we are as a country, which incorporates America's morally flawed history.
Tom Wolfe, author of more than a dozen books, among them The Electric Kool-Aid Acid Test, The Right Stuff, The Bonfire of the Vanities, A Man in Full, and his newest, The Kingdom of Speech (Little, Brown and Company, 2016), reviews the history of various theories for how and why humans talk and makes the case all human achievement comes as a result of our ability to speak.
Darren Samuelsohn, senior policy reporter and contributor to POLITICO Magazine and The Agenda, discusses the reactions from Donald Trump and Hillary Clinton to the New York and New Jersey bombings.