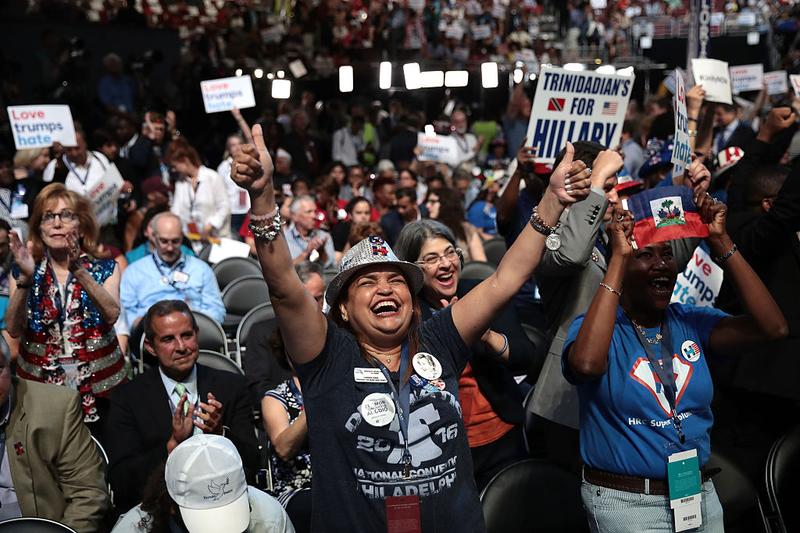 It's the second day of the Democratic National Convention in Philadelphia.
On today's show we continue coverage and analysis of last night's speeches with:
Glenn Thrush, chief political correspondent at Politico, and WNYC's own, Andrea Bernstein.
Gregory Meeks, U.S. Representative for New York's 5th congressional district.
Cenk Uygur, host of the show "The Young Turks," and co-host, Ana Kasparian.
Steve Fulop, mayor of Jersey City.