The Brian Lehrer Show
The Mayor's Leaked Memo; Presidential Plans for Infrastructure; TMI About Mental Illness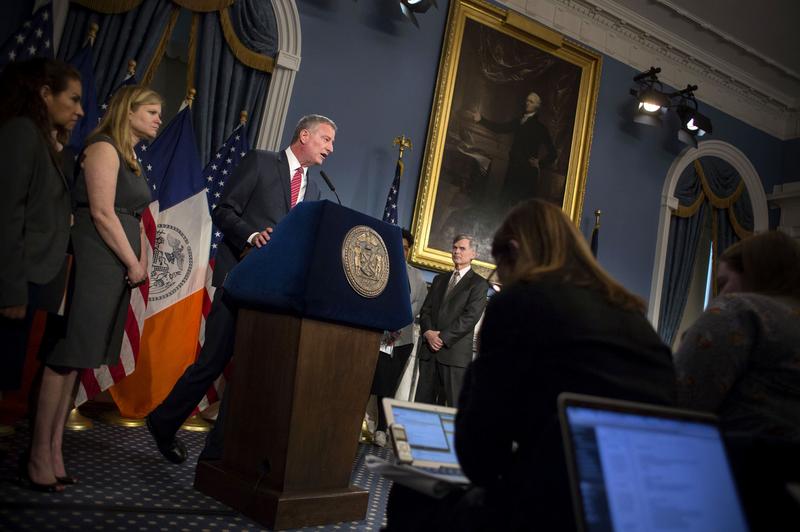 Coming up on today's show:
Hear the latest in the investigation into New York Mayor Bill de Blasio's fundraising, including a state employee admitting to leaking confidential reports, with Wall Street Journal reporter Josh Dawsey and Daily News' Jennifer Fermino.
A Bronx man killed a fleeing intruder who had just attacked his wife in their home. What is the legality of killing a person moments after they've committed a crime? Criminal lawyer David Schwartz lends his expertise.
Our #30Issues series continues on infrastructure this week. Today, hear about each of the presidential candidate's infrastructure plans heading into the New Jersey primary, with the Brookings Institution's Adie Tomer.
Do millennials talk about mental health differently than their parents? Only Human's Kenny Malone and Amanda Aronczyk, explore the generational gap in addressing personal mental health issues, with psychologist Dr. Ali Mattu.
New Obama administration rules will make millions more workers eligible for overtime pay. Bloomberg Businessweek's Josh Eidelson explains.