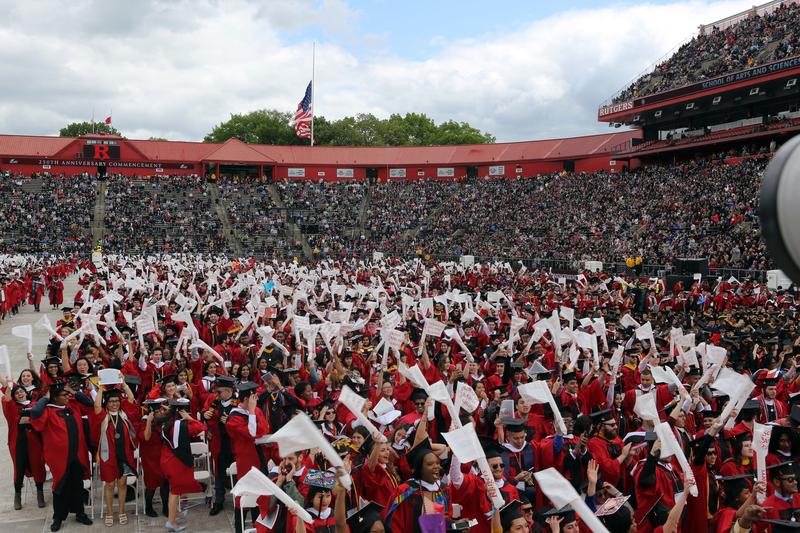 Coming up on today's show:
The New Yorker's Jelani Cobb discusses President Obama's commencement speeches at Rutgers and Howard Universities. If you were in the crowd at either commencement, call in!
The Atlantic's Molly Ball discusses the latest national political news.
WNYC reporter Cindy Rodriguez, the Data News Team's Jenny Ye, and freelance investigative reporter Lisa Riordan-Seville take an in-depth look at the most popular and successful low-income housing program in the city to see how it's working and how it's failing.
Malcolm Sparrow, a former British police detective who now teaches at Harvard's Kennedy School of Government, says the focus on statistics has led police departments down the wrong path.
Actress Robin Wright's ("The Princess Bride," "House of Cards") discusses the documentary she produced: "When Elephants Fight," about the impact of foreign mining in the Congo, with JD Stier and Tom Perriello.