The Brian Lehrer Show
Doubling Down Before the NY Primary; What's On Your Ballot; Slightly-Blue Energy-Efficient Streetbulbs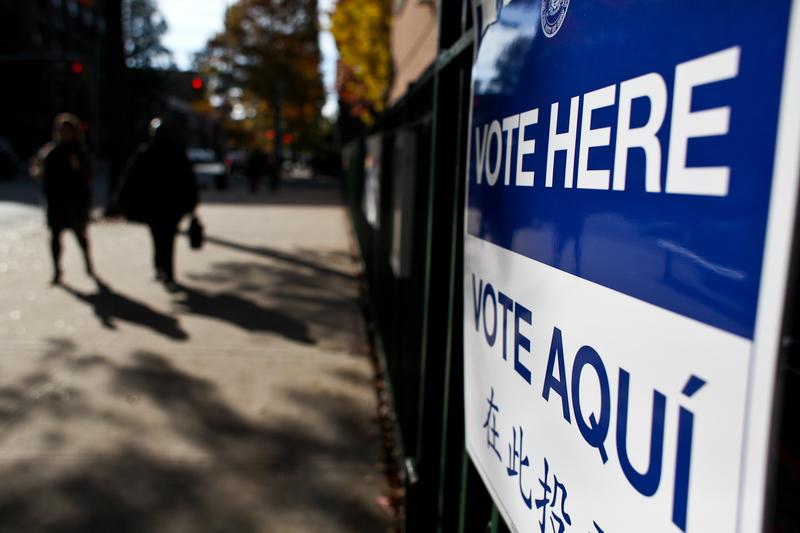 Coming up on today's show: 
It's the day before the big New York primary. Hear how the Democrats are doubling down with POLITICO New York's Azi Paybarah, MTV's Ana Marie Cox, and Slate's Jacob Weisberg.
Get a preview of what to expect to see on your ballot when you walk into the voting booth on Tuesday, with Gotham Gazette's Ben Max. Plus, POLITICO's Bill Mahoney gives a region-by-region update on how the rest of New York State is voting.
And hear an update on the Republicans with POLITICO's Alex Isenstadt and the Wall Street Journal's Heather Haddon.
Eric Fair, an Army veteran who worked in Iraq as a contract interrogator in 2004, shares his story.
Hear why some New Yorkers are complaining about the new, slightly-blue, energy-efficient streetlights, with New York Magazine's Justin Davidson.
We're launching an election series: "30 Issues in 30 Weeks," in which we'll delve into one issue per week until Election Day! Catch up on Week 1 right here, about the logistics of breaking up the big banks.