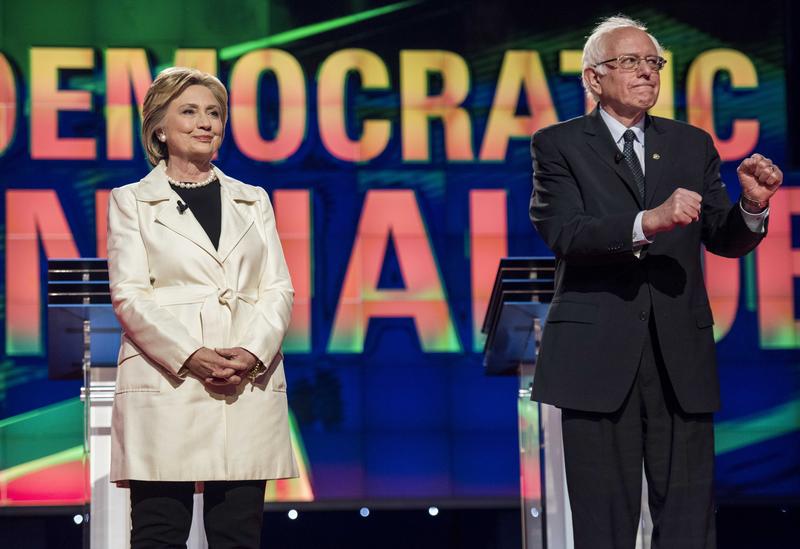 Coming up on today's show:
Call in with your reactions to the Brooklyn Debate. We'll have WNYC's Andrea Bernstein, NY1's Juan Manuel Benítez, and NY1's Errol Louis (who was on the panel of questioners last night) on to break down what was said.
To wrap up Week 1 of our "30 Issues in 30 Weeks" series, former congressman Barney Frank (one of the architects of the Dodd-Frank act and a Hillary Clinton supporter) explains why his law is "too good to fail."
Johns Hopkins University's Katherine Newman argues for more vocational training rather than automatically assuming college is best.
Trump makes people feel a lot of things these days, but for some New Yorkers it's nostalgia. WNYC's Janet Babin and Dean Mullaney, author of the Rotten to the Core Trading Cards, examine Trump's transformation from humble beginnings in Queens to Trump Tower on the West Side.