The Brian Lehrer Show
A World Without 'Big Banks'; The Origins of Our Mental Distress; Candidates About Town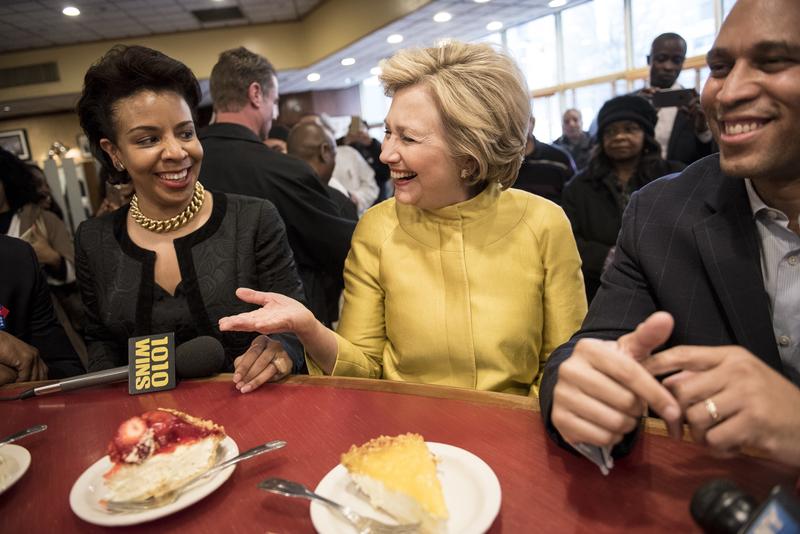 Coming up on today's show:
WNYC's Andrea Bernstein and POLITICO's Anna Palmer report on what the candidates have been up to in New York as the primary nears.
Meet one of the candidates vying for recently convicted Republican Dean Skelos' open seat: Todd Kaminsky, New York State Assemblyman (D-20).
Our "30 Issues in 30 Weeks" series continues to look at what it would take to break up the banks. The Roosevelt Institute's Mike Konczal explains how the two Democratic candidates differ when it comes to defining "too big to fail" and on their ideas for how to protect Main Street from Wall Street.
Dr. David Kessler, the FDA commissioner under presidents George H. W. Bush and Bill Clinton, explains his unified theory of mental distress and its effects, from unhappiness to addiction.
The WQXR Instrument Drive is back! WQXR's General Manager Graham Parker explains how you can donate your gently used instrument to a student in need now through April 17th.
→ And here's a special assignment: It's National Poetry Month! Locally-based (and nationally-renowned) poets will appear on our show throughout April to give you a few poetry assignments. Here's Assignment #2 - submit by tomorrow for a chance to have yours read on the air! (And if you're curious, here's the first assignment.)