The Brian Lehrer Show
Governor Cuomo Discusses His State of the State Proposals; Gun Courts Explained; Why You're So Gullible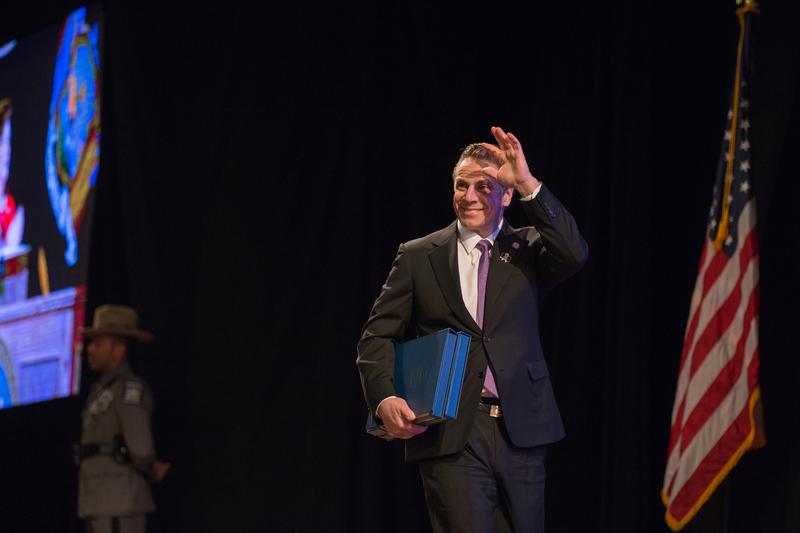 Coming up on today's show:
Governor Cuomo discusses the proposals he made in his State of the State address yesterday, from ethics reform to raising the minimum wage. After, WNYC's Albany reporter Karen Rouse and POLITICO New York's Laura Nahmias provide further analysis.
Governor Cuomo and the MTA announced late last week that some subway stations will be entirely closed for weeks at a time for upgrades, with some construction taking months. Hear how your stations might be affected.

Richard Aborn, president of the Citizens Crime Commission, explains the new program to create special "gun courts," announced last week on the show by Commissioner Bratton to separate gun crimes for trials.
The New Yorker's Maria Konnikova explains how our brains leave us vulnerable to scams.
Our #ConnectingCongress series continues with U.S. Representative Peter King (R-NY3).