The Brian Lehrer Show
Preet Bharara on Taking Down Corrupt Albany Politicians; Young Adult Fiction Makes You Open-Minded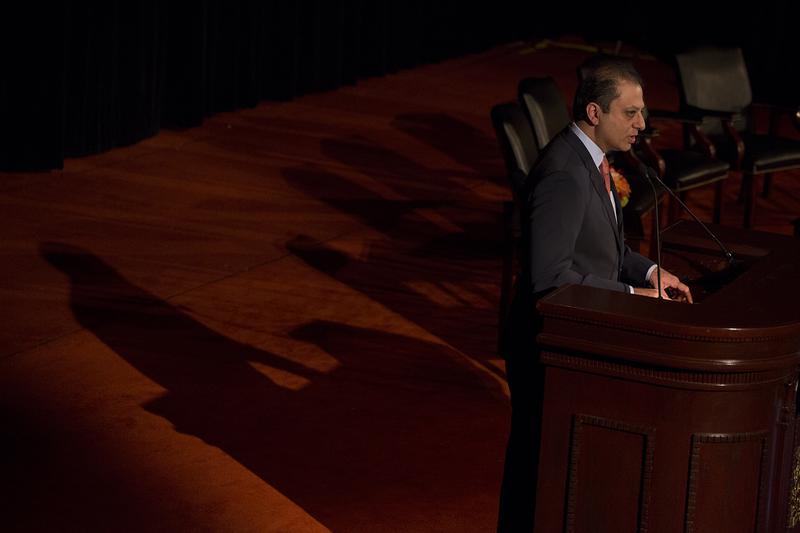 Coming up on today's show:
Eli Stokols, national political reporter for POLITICO, and Daily News columnist Harry Siegel talk about the impact of the Muslim entry ban and more GOP news.
Dean Skelos, the former State Senate Majority Leader, and his son, were both found guilty of all corruption charges. Preet Bharara, U.S. Attorney for the Southern District of New York, discusses his office's work prosecuting this case, as well as former Assembly speaker Sheldon Silver and others he's prosecuted in Albany this year.
Gentrification is a disruption, but it is also an opportunity for schools and communities to integrate. Hear how gentrifiers and already established communities can successfully integrate local schools.
As part of our ongoing series on how reading fiction makes you more open-minded, young adult novelists Rebecca Stead and Daniel José Older talk about the impact of fiction on young minds.
Congressman Hakeem Jeffries (D-NY8) connects his job in Washington with the people he represents in central and south Brooklyn and southwest Queens.