NSA Changes; Christie's New Scandals; MLK Event Highlights
Monday, January 20, 2014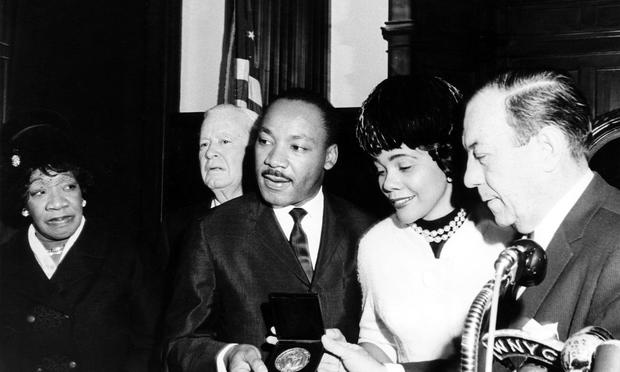 (Image courtesy of the NYC Municipal Archives)
Get caught up on the latest in local and national politics. Plus: WNYC heads to the Apollo for its annual celebration of Dr. Martin Luther King, Jr. Hear excerpts from Sunday's panel, "Dreams for NYC Inspired by MLK," which reflects on the immediate future of New York City through the lens of Dr. King's moral compass.

Karen Tumulty, national political correspondent for The Washington Post, rounds up the latest political news, from the federal budget to Obama's NSA speech, to the national impact of Chris Christie's growing scandals.

Azi Paybarah, political reporter for Capital New York, discusses headlines in the local news and checks in on two major campaign promises made by Mayor Bill de Blasio: paid sick leave, and keeping the doors of Brooklyn hospitals open.

What is Martin Luther King's impact on New York City today? Brian Lehrer plays highlights from yesterday's even at the Apollo Theater, co-hosted by Farai Chideya, which discussed how today's movements against injustice and inequality continue to draw on King's moral compass.