Bill de Blasio Day One; Harper's Index; Albany Democrats; More...
Thursday, January 02, 2014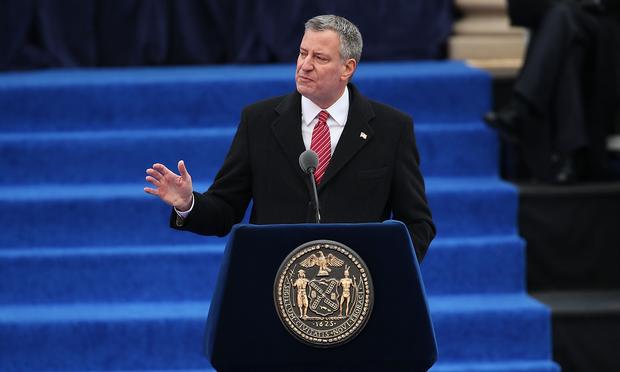 (Spencer Platt/Getty)
Bill de Blasio vowed to march towards his progressive vision for New York City during yesterday's inauguration. Now that he's in power, what's his day one agenda? And how is he preparing for his first snowstorm? New York Times City Hall bureau chief Michael Grynbaum and NY1's Errol Louis discuss. Plus: a tour through this month's Harper's Index of surprising stats and figures; and Andrea Stewart-Cousins discusses the Albany Democrat's agenda in 2014.