Bloomberg Retrospective and Live Inauguration Coverage
Wednesday, January 01, 2014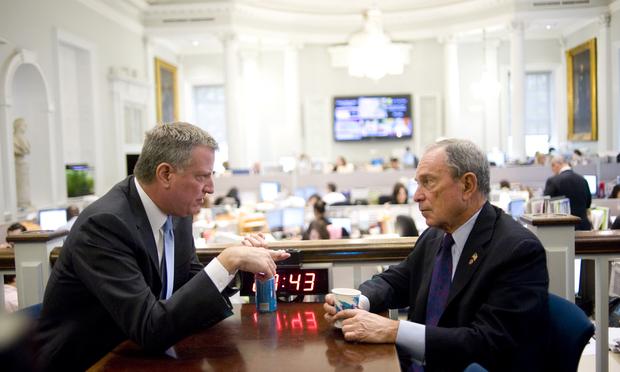 (William Alatriste)
It's the first day of 2014, and the first day of the Bill de Blasio administration. Live coverage of the inauguration ceremony begins at 11am with  Andrea Bernstein and Brigid Bergin of the WNYC newsroom, writer Suketu Mehta, and Columbia Public Policy professor Ester Fuchs. But first, we re-air our special: "Three Questions About Mike Bloomberg." We ask Did Bloomberg Make You Healthier? Did Bloomberg Leave You Behind? and Did Bloomberg Secure Our Future? 

Before Bill de Blasio is inaugurated, we re-air our special program on the Bloomberg legacy. For more information about the broadcast, and the comments page, click here.

With an oath administered by former President Bill Clinton, Bill de Blasio took office as New York City's next mayor. WNYC and Brian Lehrer bring you live coverage, analysis, and online reaction live from City Hall.