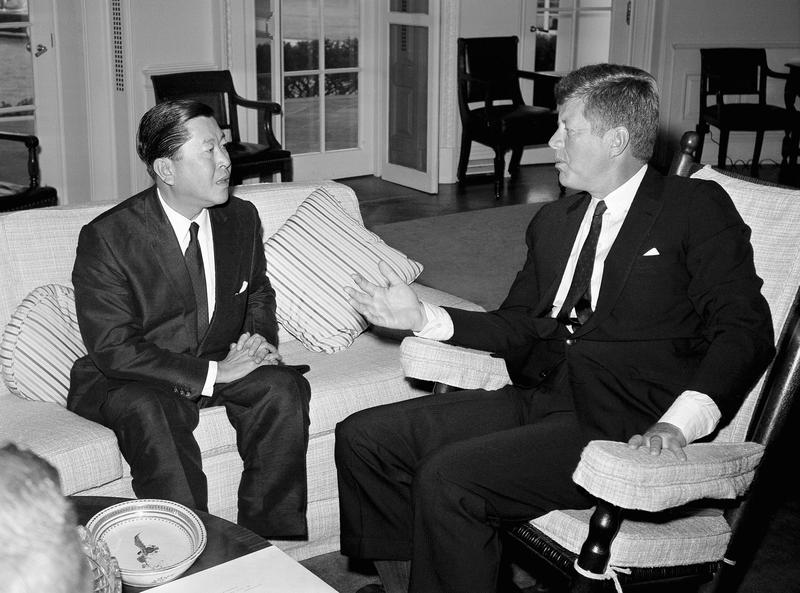 This episode is from the WNYC archives. It may contain language which is no longer politically or socially appropriate.
From card catalog: Thanat Khoman, Foreign Minister of Thailand, talks about problems in Asia: Red China's aggression; Indonesian crisis; backs U.S. policy in Vietnam. Says Asians want to rule by foreign doctrines. Questions and answers.
Khoman discusses challenges between Thailand and China. The Chinese feel they have run out of time. Addresses criticism that he is a supporter of all American policies.
Questions: Has China's influence increased? Yes. What is the status of SEATO (Southeast Asia Treaty Organization)? It is a framework which is good or bad, depending what people put inside. Some people are putting valuable things inside, others only want to enjoy the privilege of being part of the group. Has the Mobile Developmental Units (MBUs) repelled infiltrators? Yes, based on reports of foreign reporters. Is the economic failure of China (& USSR) understood in Southeast Asia / is the significance of Hainan a factor in keeping China from complete intervention in Southeast Asia? Challenges of convincing people to support South Vietnamese/US foreign policy. South Vietnamese business is Thailand's business. Communist propaganda in Japan is particularly strong. People don't know enough about the communist deficiencies. Have the US and allies taken control in Vietnam?
Audio courtesy of the NYC Municipal Archives WNYC Collection
WNYC archives id: 70914
Municipal archives id: T638