The Takeaway
Texas is Set to Execute a Man Who Didn't Kill Anyone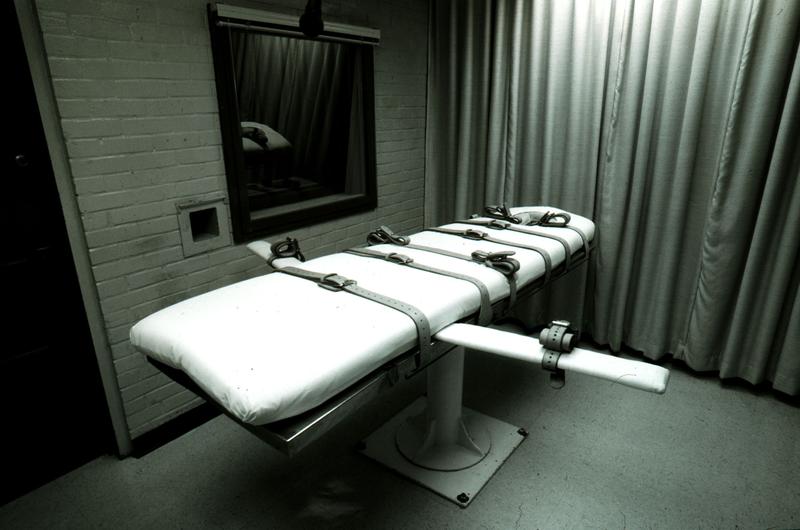 Click on the 'Listen' button above to hear this interview.
A man in Texas is set to be executed next Wednesday as punishment for the death of a man he did not directly kill.
In 1996, Jeffrey Lee Wood sat in a pickup truck outside a convenience store as Daniel Reneau shot and killed a store clerk. Testimony from Wood's then-girlfriend says he did not have any knowledge of the .22 caliber handgun Reneau carried, but after hearing a gunshot Wood entered the store and helped Reneau remove the murder weapon and surveillance cameras.
Wood was convicted for capital murder by a jury under the Texas Law of Parties, which says that anyone who "solicits, encourages, directs, aids, or attempts to aid the other person to commit an offense" is just as liable for that criminal offense. According to the Death Penalty Information Center, Texas has executed 537 people since 1976. Five have been executed in Texas under this law.
Jordan Steiker, the Judge Robert M. Parker Chair in Law at the University of Texas School of Law and the director of the Capital Punishment Center, joins The Takeaway to discuss the details of Wood's case, the history of the law that allowed his conviction, and the efforts underway to stay his execution.