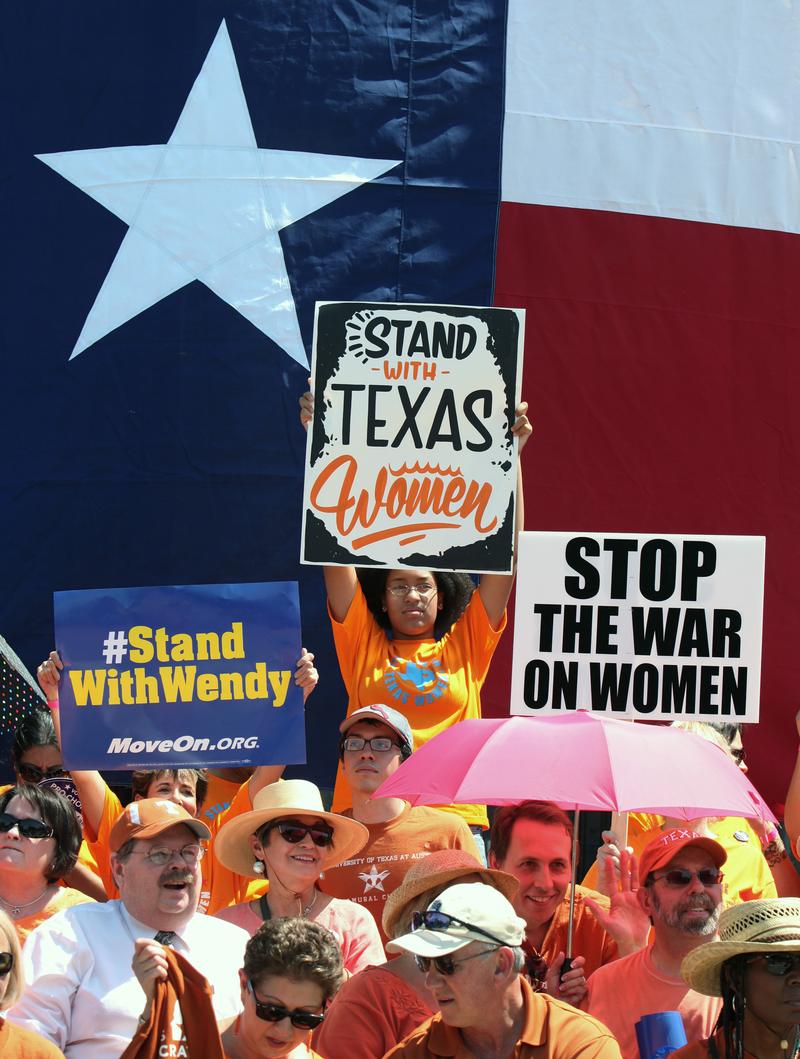 Clinics across the state of Texas are experiencing the fallout from a decision the Supreme Court made on Tuesday. The court decided not to intervene in a state battle over a controversial new abortion law.
The law, which went into effect on October 31, includes an amendment that says physicians who are performing or inducing an abortion must have hospital admitting privileges on the date of the procedure at a location that is no more than 30 miles away.
But in many cases doctors cannot get these privileges—either because of the stigma of their work or because the hospital is religiously affiliated.
As a result, a number of clinics have shut down since the law was enacted, leaving women in need of these services with only bad options.
Opponents of the law fear that more women will travel across the border to Mexico, where the drug Misoprostol is available over-the-counter. Misoprostol is a drug for gastric ulcers, but it is frequently used to induce an abortion. When used at the right dose, it produces a miscarriage about 85 percent of the time, but most women do not know how to much they should take.
Lester Minto, a physician at Harlingen Reproductive Services in Harlingen, TX, says his hands are now tied. He can no longer perform abortions and he cannot tell his patients where to get the drug on their own, but they may put themselves in danger if left to find their own way.
For a number of Dr. Minto's patients—many of whom are undocumented immigrants—even traveling across the border isn't an option.
He joins The Takeaway to discuss how his clinic has been impacted by the new law.