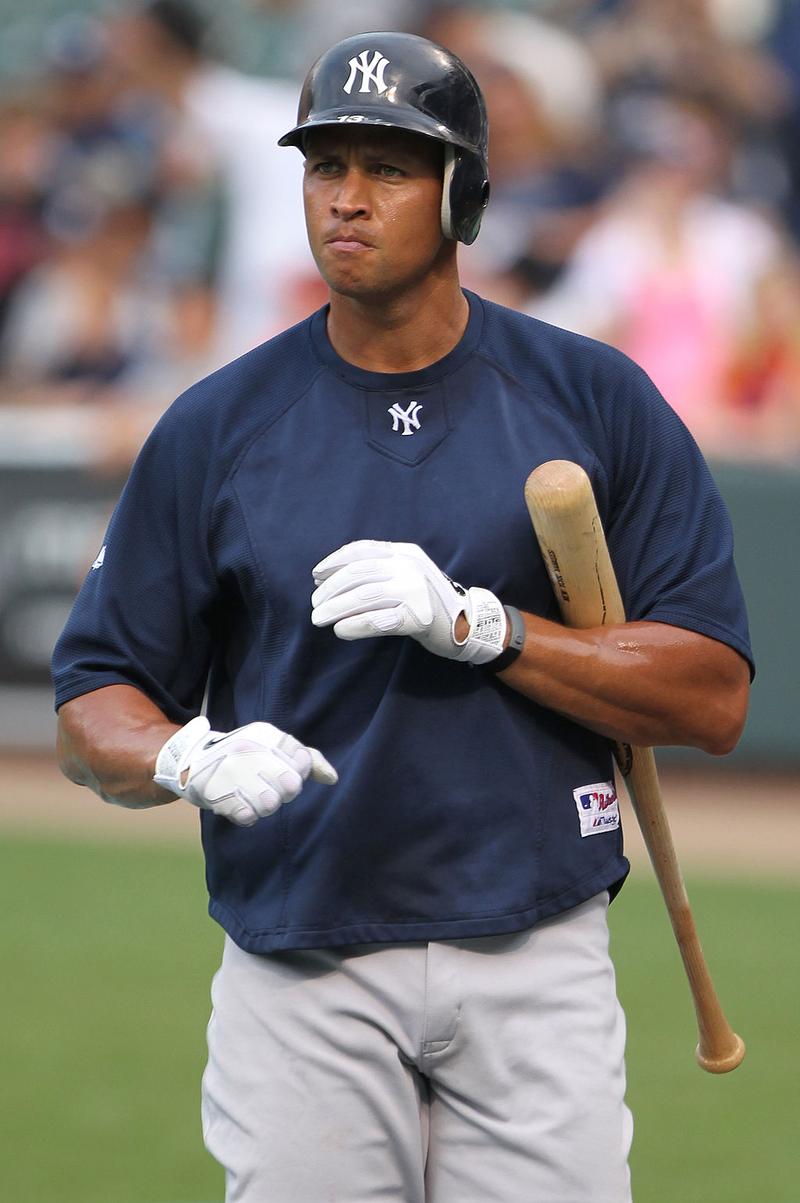 The A-Rod trial has revealed a lot about the particulars of a doping regimen. Steve Eder, investigative sports reporter at The New York Times, takes us through a day in the life of a major-league doper.
Eder says it's difficult to know if everything in the report issued by the arbitrator, Fredric Horowitz, is 100% true as a lot of it relies on materials from Tony Bosch, a person some people think is unreliable. Bosch owned an anti-aging clinic and wore a white lab coat despite not being a medical doctor.
"One of the things you see in the report from Horowitz is for the first time, Bosch's testimony matched up with his clinic notes and blackberry messages," says Eder. "That's what Horowitz has done to draw his conclusions." But at the same time, Eder says Horowitz "refers to Bosch as a drug dealer in his report."
In one message, Bosch refers to Rodriguez's regimen as "meds," and the third-basemen replied "Not meds, dude. Food." 
At any rate, Eder says, "Alex Rodriguez and his representatives say this was totally biased, totally unfair."
---
Alex Rodriguez's (Alleged) Doping Tricks
Below is the document that outlines Alex Rodriguez's alleged four-phase performance-enhancing drug diet (from the lawsuit Rodriguez filed to try to get his suspension overturned). "If this is all true," Eder says, "what it presents is almost an unprecedented look into what doping might look like." Some of the wilder allegations include:
Testosterone Lozenges (nicknamed "gummies"): "Sublingual" steroids are placed under the tongue. A-Rod was instructed to place a "troche" under his tongue just before game-time.
Cream in the Morning, Cream at Night (nicknamed "pink food"): Two different types of "transdermal" creams, one applied in the morning and one in the evening -- or "a combination of the two above creams applied in the evening." Except on the days when drug tests were imminent! In April 2012, Rodriguez allegedly messaged Bosch to ask for advice as a drug test approached. Bosch told A-Rod if he was asked for a urine sample to "

wait the longest you can and don't use the pink until after."

Two Shots a Day (At Least) In Phase One, Rodriguez was instructed to inject hormones under the skin in the morning and the evening, with an extra midday dose on Mondays and Friday.
Vitamin C! Amid all the HGH, testosterone, and GHRP, good old Vitamin C oral doses.