SchoolBook
'Testing' Doesn't Have to Be a Dirty Word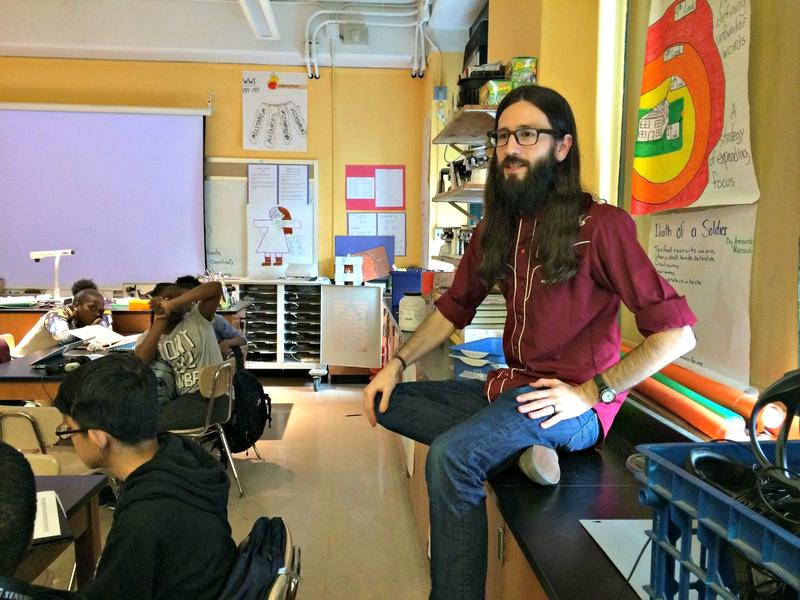 Once the state math and English tests are done for the year, they're done. Students have one day for each section of the test, six days in all, to show what they know. There are no re-takes or do-overs.  
There's a term among education experts for the type of information these assessments yield: autopsy data. 
"Basically, the kid doesn't get another bite of that apple and the teacher doesn't get another bite at that apple," said Nick Siewert, an educational consultant with the organization Teaching Matters. "So, in that respect, those are autopsies. The learning cycle has closed. The kid doesn't have another chance to show growth."
Teaching Matters has been working closely with 14 schools to get teachers and students to embrace a more modern version of "formative assessments," the kind that track student progress and give teachers real-time snapshots of whether their lessons are sinking in. These assessments are not autopsies, and they're not especially new. All teachers use some kind of formative assessments. They may be end-of-unit tests, homework, student conferences or classroom observations of students working in groups. 
But at M.S. 250 West Side Collaborative Middle School in Manhattan, teachers are working to build a school-wide culture around slightly different formative assessments, giving low-pressure, quick "check-ups" with frequency and then using an online data tool to track students.
The real culture shift comes in the fact that students also track themselves, and are willing partners in the process of figuring out what they have, or haven't, mastered.
"I've tried to really drive that home with students — that it's really about knowing where you are, knowing where you want to go and how much farther you have to go to get there," said Paul Kehoe, who teaches science, social studies and English at the school.   
Kehoe gives frequent quizzes of one to three questions; they could be multiple choice or short response. He may give these quick assessments at the end of the week or mid-class after a lesson, as a way of knowing how to divide students into groups.
He'll scan the results into his iPad on the spot.
Many of these small quizzes are not graded, and are used for information-gathering only. Kehoe, who said he liked the immediacy, said his students were investing in the process, too.  
"They're taking incredible amounts of ownership over it," said Kehoe. "I think that the word 'assessment' is never going to be among the favorite for middle school kids. But I think the meaning behind it is starting to change."