SchoolBook
City Expands Promotion Criteria Beyond Test Scores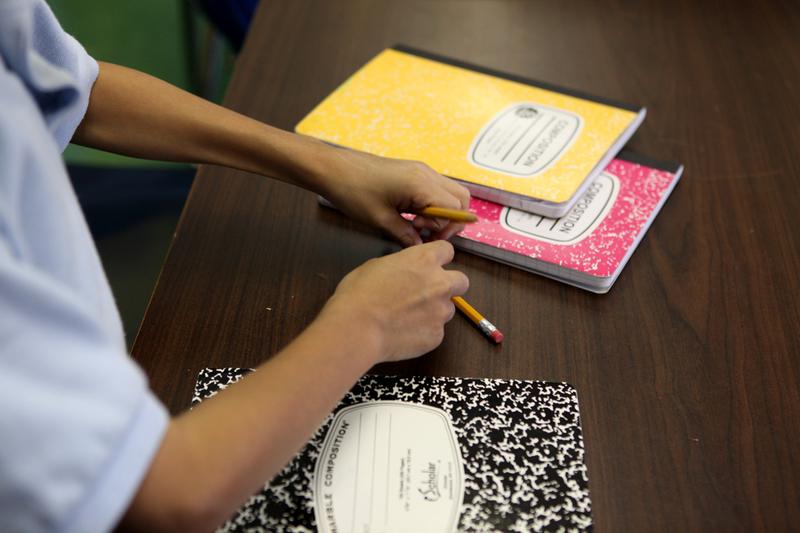 Decisions about whether to promote students to the next grade now will rest in the hands of New York City teachers and principals in a clear move away from a strict reliance on standardized test scores in math and English.
The city's Department of Education on Wednesday announced changes to its promotion policy for third- through eighth-grade students, saying educators will use multiple measures, like report card grades and classroom work, along with performance on state tests, to identify students who have not mastered grade-level work.
The full text of the policy change can be read here.
Previously, the promotion policy required students achieve a Level 2 on state tests in order to be promoted to the next grade. Those who scored a Level 1 were flagged for summer school after which they took a multiple choice test to determine if they could move on to the next grade.
This year, teachers will put together portfolios of work for students they have identified as struggling. Principals will decide, with oversight from district superintendents, whether to promote a student or recommend him or her for summer school.
Instead of the August test, summer school work will be added to a student's portfolio for principals to review.
"This new way forward maintains accountability, but mitigates the unintended consequences of relying solely on a single test," said Schools Chancellor Carmen Fariña in a statement. "Through a comprehensive evaluation of student work using multiple measures, our new policy is a step forward for students, parents, and schools."
City education officials said they changed the promotion policy to comply with the latest New York budget agreement, which forbade school districts from basing promotion decisions solely on state test scores.
The new policy must be approved by the Panel for Education Policy which is scheduled to vote on it in May.
Education officials said they expected a similar number of students to be held back and attend summer school this year compared to last year. In 2013, after the introduction of new, harder state exams, the D.O.E. recommended students for summer school who scored in the bottom 10th percentile on the tests.