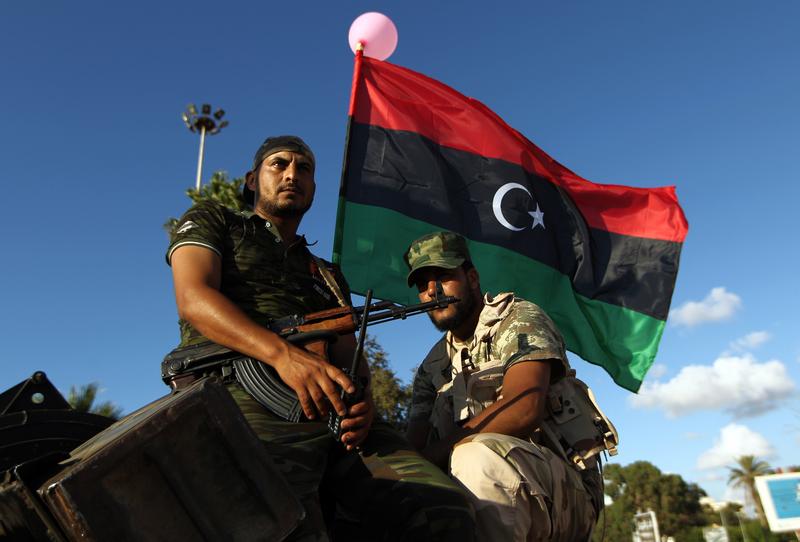 Click on the audio player above to hear this interview.
This weekend, a new Michael Bay movie on the 2012 Benghazi attack, "13 Hours: The Secret Soldiers of Benghazi," will provide Americans with a Hollywood dramatization of U.S. fighting in foreign lands. But everyday Libyans are still struggling to get by while warring factions continue to divide the country. 
"Libyans right now are operating in survival mode," Libyan-American Assia Amry, who moved to Libya from Louisville, said in an interview with the BBC. "The biggest issue right now for the everyday Libyan isn't who's in charge. Really, the issue is security and safety, and that somebody is in charge, and that things are actually happening, that commodity prices are going down, that they can go to school, that they can go to work."
The power vacuum created with the death of Muammar Qaddafi has also left room for the Islamic State to grow. Attacks last week killed over 60 people in the town of Zliten. 
But there does seem to be at least some movement at the top. Representatives from rival factions agreed to form a U.N.-brokered unity government last month, the details of which are still forthcoming.
Mary Fitzgerald is a journalist and analyst with a focus on Libya. She discusses the latest in Libya, and if there's a legitimate chance that the tentative government succeeds. 
What you'll learn from this segment:
Why some are skeptical that this unity government is really sustainable.
Why people are currently protesting against the government. 
What the current political climate in Libya is actually like.