SchoolBook
Tentative Agreement Reached on Changes to Teacher Evaluation System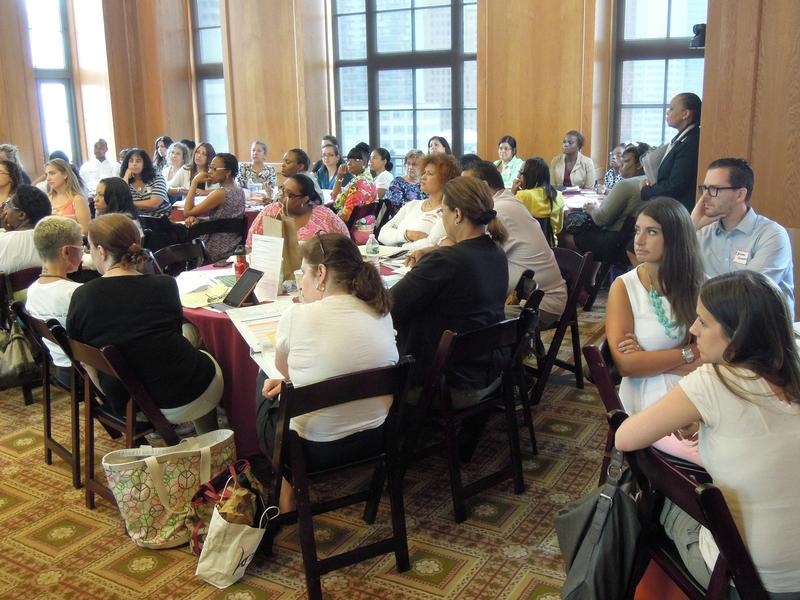 As the legislative session wrapped up in Albany on Thursday, Gov. Andrew Cuomo put forward a proposal to protect teachers from high-stakes consequences tied to student performance on new state tests.
For the 2013-2014 and 2014-2015 school years, teachers with poor ratings of either "ineffective" or "developing" would have state test scores removed from their evaluations. If the test scores alone led to a poor rating, then teachers would get a temporary pass.
But if those teachers received low ratings based on classroom observations or other metrics, they would still be subject to a termination hearing.
Lawmakers still have to approve the deal, which is supported by the state teachers union.
"This is a chance for everyone to stop, reflect, hit the reset button or the pause button, and look at the proper way to do the evaluation and the evaluation model," said Karen Magee, president of New York State United Teachers, which pushed for a moratorium on the use of student test scores in teacher evaluations.
New York City's union also supports the plan.
"Everyone recognizes that the Common Core, while the right direction for education, had a terrible rollout," said Michael Mulgrew, president of the United Federation of Teachers, in a statement. "Students aren't being judged on the common core tests and the legislature made the smart decision not to judge teachers on it either."
There has been ample criticism of how the state education department and local districts prepared teachers and schools for the new standards. Earlier this spring, the governor and lawmakers enacted rules in the state budget to protect students from consequences tied to their performance on the state tests.
The Bill and Melinda Gates Foundation, a strong supporter and financial backer of the Common Core learning standards, also recently put out a statement in support of delaying high-stakes consequences for teachers based on new Common Core-aligned state tests.
New York rolled out Common Core tests in the 2012-2013 school year, when less than a third of students statewide achieved high enough scores to be considered on grade level. Many school districts have said they needed more time to put the standards into place before they can be judged fairly by the results.
Also on Thursday, state lawmakers announced passage of legislation meant to help New York City relieve school overcrowding — simply with better math.
The legislation, sponsored by Assembly Speaker Sheldon Silver and Sen. Daniel Squadron, says that the Department of Education must better account for how future population growth could affect city schools by working in conjunction with agencies including the Department of City Planning and the Department of Buildings.
Eric Greenleaf, a member of Silver's school overcrowding task force, said the legislation is significant because it would require the city to make enrollment projections at a more local level, not just at a district-wide or borough-wide level.
"What matters is what's happening in each neighborhood," said Greenleaf, such as fast-growing — and overcrowded — neighborhoods in Queens or lower Manhattan.
He said the city's ability to forecast enrollment has come up egregiously short.
"If you took the Department of Education's existing forecasting methodology, as they apply it, and you submitted it as a paper to a freshman college-level class in community planning, you probably wouldn't get a passing grade," he said.
A spokesman for the Department of Education said the Department shares lawmakers' commitment to reducing overcrowding and would continue to work with them to achieve that goal.
The legislation still needs the governor's signature.