Tensions High at 1969 Conference on Marijuana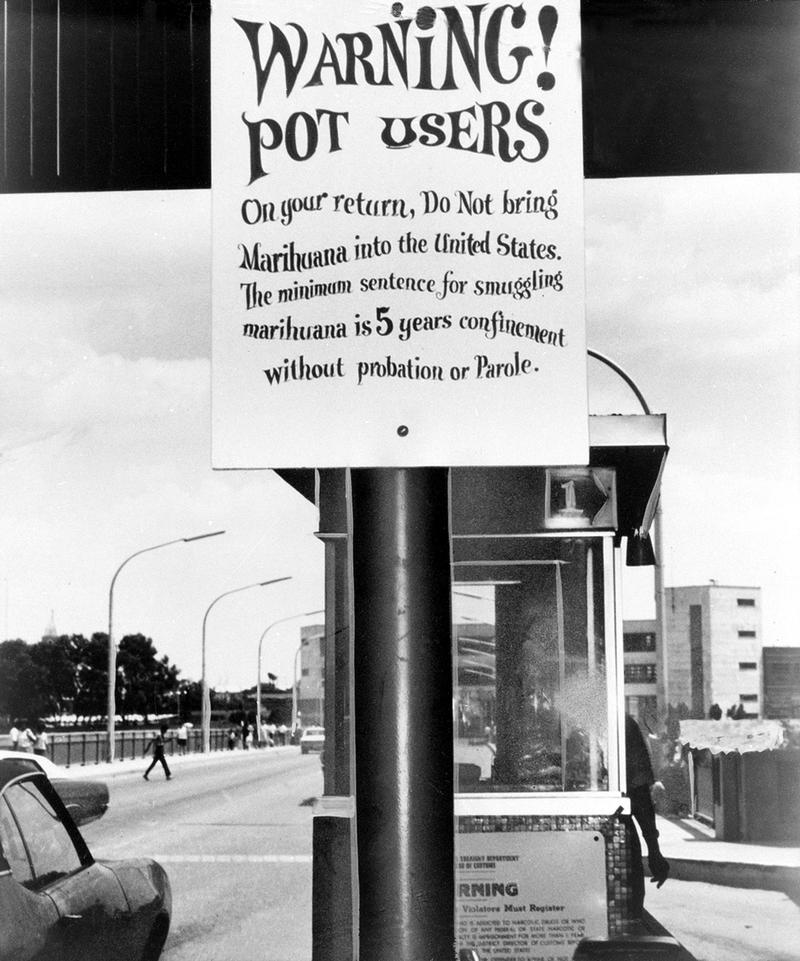 Future New York City Mayor Ed Koch opens this 1969 Conference on Marijuana at the Guggenheim Hall of the Mount Sinai Medical Center School of Nursing.1 He hopes it will be
"a blue-ribbon panel to examine the medical, social and legal questions involved—an authoritative study that sweeps away old myths and shibboleths and establishes in their place intelligent, up-to-date conclusions and recommendations."
Mitchell Krause, host of Channel 13's nightly news, moderates the panel of lawyers, doctors and advocates—with a break for a "cigarette or whatever."
Dr. Joel Fort, professor at the University of California School of Welfare in Berkeley, and Bardwell Grosse, Director of the National Student Association's drug studies program, both dismiss the "gateway drug" concept, and assert that marijuana is no more harmful than legal drugs like alcohol and tobacco. Harold Rothwax, a lawyer and director of the Mobilization for Youth Legal Services, shies away from providing a medical opinion, but believes that if it is harmful, the medical profession should treat abuse of the substance rather than the legal system.
Dr. Sidney Cohen, Director of the National Institute of Mental Health, and Dr. Henry Brill, Psychiatrist and Director of the Pilgrim State Hospital, both agree that there is a correlation between marijuana use and further experimentation with drugs like heroin. Brill further argues that consumption can result in aggressive behavior. Cohen, however, argues that there is no tendency to be aggressive but rather to withdraw and furthermore, no pharmacological quality in marijuana that leads to crime. Frederick M. Garfield, Assistant Director at the Federal Bureau of Narcotics, believes that a link between marijuana and further drug use is inconclusive.
With regard to the legal aspects of marijuana use, however, Garfield takes the most conservative approach. He declares that there is statistical evidence showing that marijuana use causes damage to individuals and society, argues that there is too much freedom to conduct drug experiments by "amateur investigators," and that the public should not have "unrestrained freedom in the drug area."
Garfield maintains that the benefits of laws regulating the use of marijuana outweigh the risks, but that there should be a clear and rational review of laws that penalize drug possession as well as proposed laws. Brill and Cohen similarly concede that current laws pertaining to marijuana are too excessive and deserve review—Cohen describes them as "…draconian, doing more harm than good."
Grosse and Rothwax stand on the other side of the issue, arguing for full legalization; Rothwax qualifies marijuana use as an "invisible crime" and therefore too difficult to regulate. Criminalization of marijuana consumption, he further argues, is used as a tool to harass people of color, inhibits medical research, and represents a too-great invasion of privacy. Meanwhile, Dr. Fort calls for the decriminalization of all drugs in favor of focusing on broader social problems, riffing, "We should encourage people to turn on to the world around them, to tune into knowledge and feeling, and to drop into changing and improving the quality of American life."
Reporting on the conference for the New York Times, C. Gerald Fraser separated the opinions of the speakers based on an age gap: "under 40 years of age supported legalization. The three others, over 40, opposed total decontrol."2 Listening to the recording begs the question: If those "under-40-year-olds" supporting legalization are today the same "under-90-year-olds," why haven't the legal and medical questions surrounding marijuana been settled by now?
At the beginning of the recording, Koch—then a US Representative—mentions his hopes that the House of Representatives will pass a bill, under his co-sponsorship, to create a presidential commission on marijuana. Indeed, in the early 1970s, shortly after this conference, President Nixon appointed the National Commission on Marijuana and Drug Abuse, also called the Shafer Commission.3 In a report released in 1972, the commission concluded that marijuana is not addictive, does not lead to further drug use or crime and advocated for the decriminalization of marijuana possession, which would have vastly eased state and federal sentences. The commission did not recognize any medical benefit to marijuana nor was the goal to create a path for legalization, but rather to "de-glorify, de-mythologize, and de-emphasize the use of marijuana and other drugs."5 
The report failed, however, to elicit a response from the White House. The commission was just beginning its research when Nixon declared the so-called "War on Drugs," with marijuana being added to the most punitive classification of drugs in the Controlled Substances Act of 1970. Later, Nixon indicated his opposition a year before the report was released, stating that "Even if the commission does recommend that it be legalized, I will not follow that recommendation."4
Each president has since continued the policies created by the war on drugs, particularly President Ronald Reagan who signed the Anti-Drug Abuse Act of 1986 and 1988. These laws created mandatory minimum sentences and focused on increasing penalties for possession of crack cocaine, a provision that disproportionately affected those with low income and people of color. According to a 2000 report by Human Rights Watch: 
The war on drugs precipitated soaring arrests of drug offenders and increasing racial disproportions among the arrestees. Blacks had long been arrested for drug offenses at higher rates than whites. Throughout the 1970s, for example, blacks were approximately twice as likely as whites to be arrested for drug-related offenses. By 1988, however, with national anti-drug efforts in full force, blacks were arrested on drug charges at five times the rate of whites.6
In 2010, President Barack Obama signed the Fair Sentencing Act, which reversed the mandatory five year minimum sentence for possession of crack cocaine and directed the United States Sentencing Commission to review its guidelines. Marijuana, however, is still considered an illegal Schedule I substance under federal law and is not considered medicine by the U.S. Food and Drug Administration, despite becoming legal in several states for medical and recreational use. In a March 15th speech, Attorney General Jeff Sessions signaled an increase in federal enforcement of drug policies. 
I realize this may be an unfashionable belief in a time of growing tolerance of drug use. But too many lives are at stake to worry about being fashionable. I reject the idea that America will be a better place if marijuana is sold in every corner store. And I am astonished to hear people suggest that we can solve our heroin crisis by legalizing marijuana – so people can trade one life-wrecking dependency for another that's only slightly less awful. Our nation needs to say clearly once again that using drugs will destroy your life.7
Learn more about the War on Drugs from On the Media.
-
[1] Unfortunately this recording is incomplete. The five open reel tapes that comprise this recording were found in a previously uncataloged group of recordings, mainly ranging in date from 1968 to 1970. 
[2] "Easing of Laws on Marijuana Proposed at a Conference Here," New York Times, June 21, 1969
[3] Dr. Henry Brill, a panelist at the Conference on Marijuana, was also a member of the Shafer Commission.
[4] "Excerpts From the Report of National Commission on Marijuana and Drug Abuse," New York Times, March 23, 1972
[5] "National Commission to Propose Legal Private use of Marijuana," New York Times, February 13, 1972
[6] Punishment and Prejudice: Racial Disparities in the War on Drugs, "VII. Racially Disproportionate Drug Arrests", Human Rights Watch, 2000, Vol. 12, No. 2
[7] Attorney General Jeff Sessions Delivers Remarks on Efforts to Combat Violent Crime and Restore Public Safety Before Federal, State and Local Law Enforcement, Richmond, Virgina, Wednesday, March 15, 2017
Audio courtesy of the NYC Municipal Archives WNYC Collection.
WNYC archives id: 150790
Municipal archives id: T7805-T7809