Ten Musicians in One Art Piece About Marriage and Lust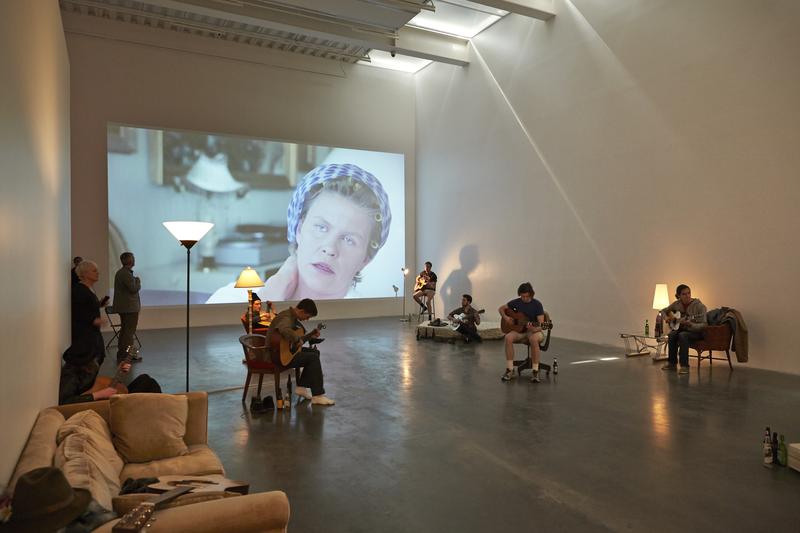 Ten musicians sitting on mattresses, chairs, and in one case wearing just a T-shirt and underwear, will be playing one composition over and over at the New Museum for almost eight weeks.
They are part of an installation by Icelandic artist Ragnar Kjartansson. The music was composed by Kjartan Sveinsson, a former member of the Icelandic band Sigur Ros,
The piece was inspired by a sex scene from a 1977 Icelandic film in which Kjartansson's mother played a woman who fantasized about a plumber — played by Kjartansson's father. He said family legend recounts that he was conceived that night; his parents divorced 13 years later.
"It's kind of heartfelt, you know," he said. "My father says, 'Can I fix it?' and she says, 'I am desperate,' That's why it's called Take Me Here by the Dishwasher: A Memorial for Marriage. I kind of wanted to create this cathedral of lust, or something."
Kjartansson said he thought the presence of live musicians gives the installation an erotic, feminist spin. "It's also a little bit about objectifying the male. They become like these sculptures of young, desirable men playing guitar," he said, laughing. 
Kjartansson's show at the New Museum is his first in New York and it includes other pieces, like a video where his mother spits on him.
The work of other artists is also being exhibited at the New Museum, including London-based artist Hannah Sawtell, a former DJ with a sound installation on the ground level, and Brooklyn-based artist David Horvitz. One of his pieces, The Distance of a Day, is a set of iPhones showing videos of a sunrise in the Maldives and a sunset in California on the same day.
Hannah Sawtell's installation at the New Museum (Gisele Regatao)