Bus Don't Kill My Vibe: How Straphangers Can Air Their Gripes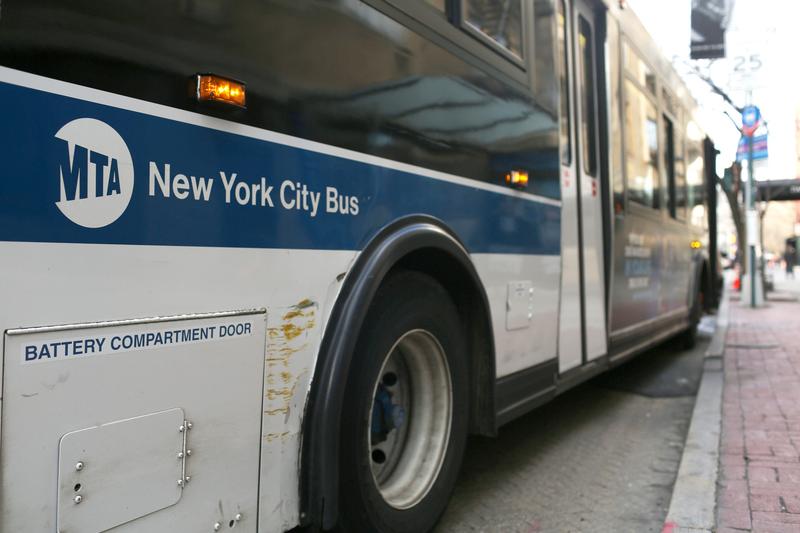 While subway straphangers worry about etiquette, New York City bus riders have a unique set of gripes.
Riders Alliance, a grassroots transit advocacy group, is collecting stories from bus riders about all the times that the bus system lets riders down. Its members plan to present those stories at a City Council hearing on improving bus service on October 6th.
Lateness and "bunching" are the most common complaints, says Rider Alliance deputy director Nick Sifuentes.
"But for a lot of folks it's deeper than, 'Oh the bus is late.' The bus serves areas that are far outside the center of the city, and these communities are often communities of color or low income communities, where if they're late to work, it's, 'I'm running late to work and I could lose my job.' And the consequences can be pretty serious for folks," Sifuentes says.
New York's buses are the slowest in the country. Los Angeles' average bus speed of 10.7 miles per hour seems lively when compared to New York's average is only 7.4 miles per hour.