Tech Workspace Opens at Brooklyn Navy Yard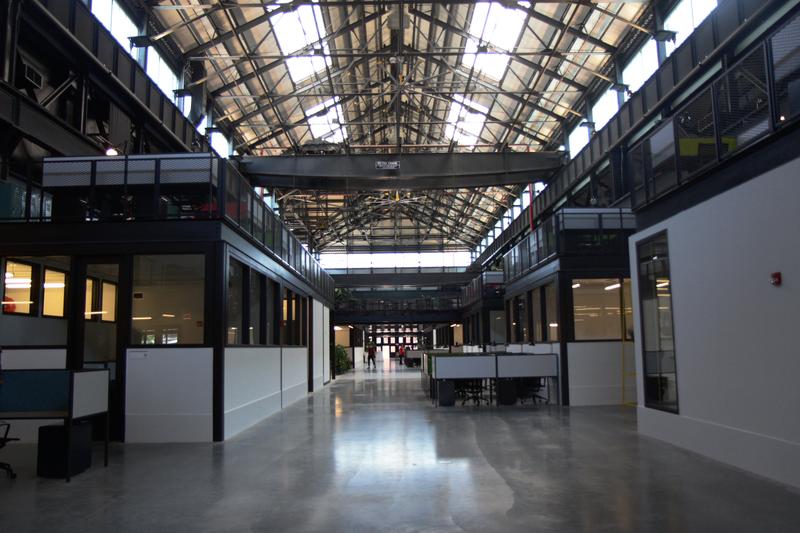 A former ship factory in the Brooklyn Navy Yard has been transformed into a large workspace for small tech companies.  New Lab, which opened on June 21, features metal and wood shops, a 3-D printer and other tools for companies that manufacture hardware but might not be able to afford their own tools. 
"It's new technology, it's very expensive, and here, we're able to provide shared resources that multiple companies can use," said Rebecca Birmingham, New Lab's chief of staff.
Birmingham said the building's long history contributed to the design of the new space, which has retained a concrete floor, visible metal beams and large open walkways.
"We wanted to maintain the feel of being in a powerful mechanism for building products and building machines," she said.
Stephen Gorevan, co-founder of Honeybee Robotics, said the atmosphere of the space was a major reason for moving his company to New Lab.
"You can almost feel the ships being in here," he said.