Tech Executives Want Cuomo to Put Airbnb Bill to Rest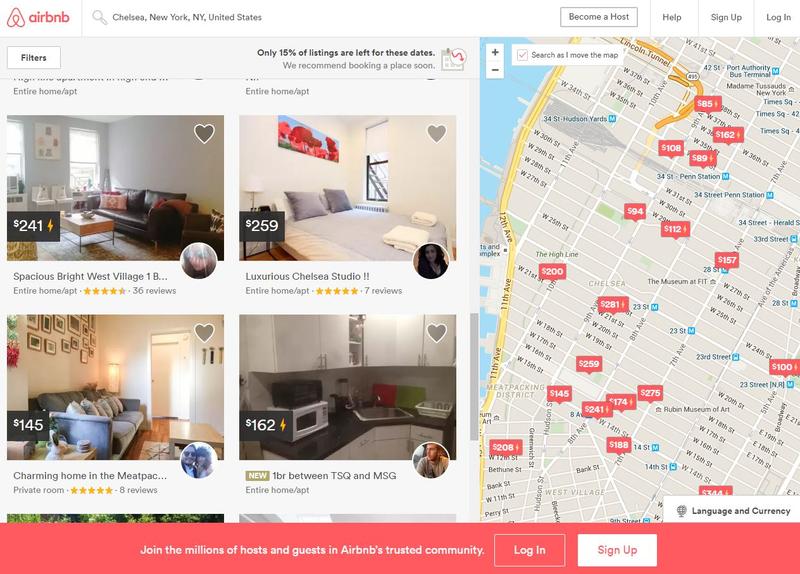 New Yorkers are free to rent out their apartments to tourists, as long as the host remains in the apartment for the duration of the rental. But Manhattan Assemblywoman Linda Rosenthal said too often, landlords rent out vacant units to tourists for days at a time because they can make more money with a vacation rental than a traditional lease. And she said that leaves fewer rentals on the market for New Yorkers who need affordable housing.
Rosenthal sponsored a bill during the 2016 legislative session, which ended in June, that would ban homeowners from illegally advertising units on sites like Airbnb.com, and punish violators with fines. The passed both the state assembly and state senate, but Gov. Andrew Cuomo has yet to sign the bill into law.
This week, a group of tech executives and Airbnb investors sent a letter to the governor, saying the measure is an attempt to over-regulate tech companies that are addressing consumers' needs. They've asked him not to sign the bill.
Julie Samuels, executive director of Tech:NYC, said she'd like to see comprehensive legislation to address all concerns about tech companies, like Airbnb, rather than legislation she calls piecemeal.
The governor's office said Rosenthal's bill is under review.