SchoolBook
Teachers Union Calls for Stricter Charter School Laws in New York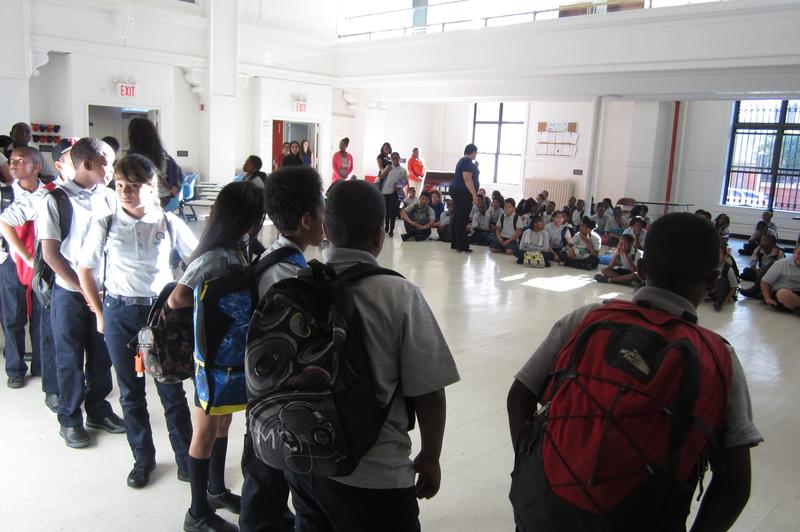 United Federation of Teachers President Michael Mulgrew said on Monday he planned to press Albany lawmakers to crack down on charter schools that have below-average number of  children who don't speak English or who have disabilities by imposing stricter sanctions.
Mulgrew pointed to data showing current regulations haven't led to enough diversity in the sector. As of the 2014-15 school year, the UFT noted that only 14.3 percent of charter students have disabilities compared to 20.8 percent in traditional public schools.
"We want them to serve all of the students from their districts in the same percentages that the local public schools are serving them," Mulgrew said.
His statements inspired a swift rebuke from charter school operators and supporters. The group Families for Excellent Schools called the move "shameful hypocrisy."
And James Merriman, chief executive of the New York City Charter School Center, insisted charter schools served a growing range of special-needs students.
"This is a classic case of pre-session political maneuvering. Michael Mulgrew knows full well that the legislature has already passed legislation that ensures that charter schools remain focused on the recruitment and retention of ELL, special needs and underserved students, through targets established by law in 2010," Merriman said. 
According to a union analysis of charter schools sharing building space with district schools, 13.1 percent of students in the traditional public schools are English Language Learners, while the co-located charters served less than half as many. The charters also enrolled far fewer students with the most severe disabilities who require separate classrooms (1.5 percent compared to 7.1 percent of students in traditional schools).
And with homelessness on the rise, the union said district schools enrolled many more students in transitional housing, with 15.5 percent compared to 9.4 percent in the co-located charters. The union's data came from the city's own 2014-15 co-location report.
The state's charter law currently says charters should meet or exceed enrollment and retention targets, as prescribed by their authorizer, of students with disabilities, English language learners, and students who are eligible for free and reduced price lunch. It also says these targets should be comparable to the enrollment figures of students attending public schools within the local district and that retention targets should be the same as those of the local schools.
The union's proposed legislation would hit charters that don't comply with financial penalties and the risk of losing their charters and not allowing them to expand. He predicted there would be more attention to the matter following a federal complaint against the Success Academy Charter Schools network, that accused the charters of forcing out students with special needs.
The founder and chief executive of Success Academy, Eva Moskowitz, said the teachers union's agenda was to fight the expansion of charter schools. 
"There are many district schools, for example, that serve less than the average number of students with disabilities," she said. "However, the UFT's legislation provides that if a single school in a large network of charter schools had fewer than the average number of SPED students, the network could not open up any new schools. This draconian proposal shows what the UFT is really interested in: hobbling the growth of charter schools."
Mulgrew said he was on his way to Albany. He has support among many lawmakers, particularly Democrats, but the Republican-led Senate has been a staunch supporter of charters as has Gov. Andrew Cuomo.
Charter school supporters also are focused on Albany. Among their top concerns: more state funding per pupil because, they argue, their schools are shortchanged compared to regular district schools.