SchoolBook
What Happens When Teachers Are at the Helm of a School?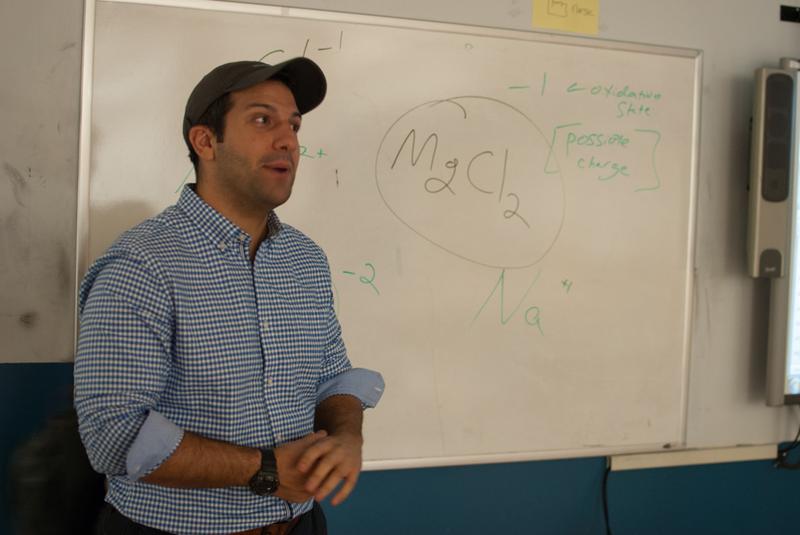 Science teacher Dan Fanelli is spearheading the creation of a new peer evaluation system at Renaissance Charter in Jackson Heights, Queens. A small group of teachers piloted the system last spring, and they are now working to roll it out to the whole school.
The administration is barely involved — and that's by design.
Fanelli, a seventh-year teacher who also works as a liaison to the administration, said the school runs on the philosophy that the best ideas come from the bottom up, rather than from administrators, policymakers, or politicians. Teachers at Renaissance, Fanelli said, are happy to make the extra effort.
"They're willing to put in the time after school to be in that meeting and make decisions about what's coming up in the future," he said.
Renaissance teachers make decisions on everything from field trips and curriculum to who gets hired and how the school is structured. 
And it's not alone: There are about 70 teacher-led schools currently operating in the country; Education Evolving, a nonprofit that supports this model, said about 10 more are in development across the country. There are at least two others in New York City: Amber Charter in East Harlem and Professional Prep in Brooklyn. All three are charter schools, and at Amber and Renaissance the teachers are members of the union, a rarity for charter school faculty.
The decision-making process at Renaissance can get pretty messy. Principal Stacey Gauthier said it's her job to facilitate that mess.
"I think ultimately people understand that to have something that's truly democratic, there's no way for it not to be messy," Gauthier said. "So it would be a lot easier, structurally, if I just made all the decisions and said, 'This is what it is, here's my policy, live by it.'"
But that's not the way good ideas happen, she added. "We sacrifice the neatness in exchange for a smarter decision."
It's a model education advocates said could be adopted, even in part, by schools looking to involve their teachers more in the decision-making process.
"Just having a model where teachers are given the authority to make some decisions in their classroom, to use their expertise to figure out what the best methods are to reach their kids, is a really important way to make good teachers who want to stay at a school," said Halley Potter, a fellow at the Century Foundation.