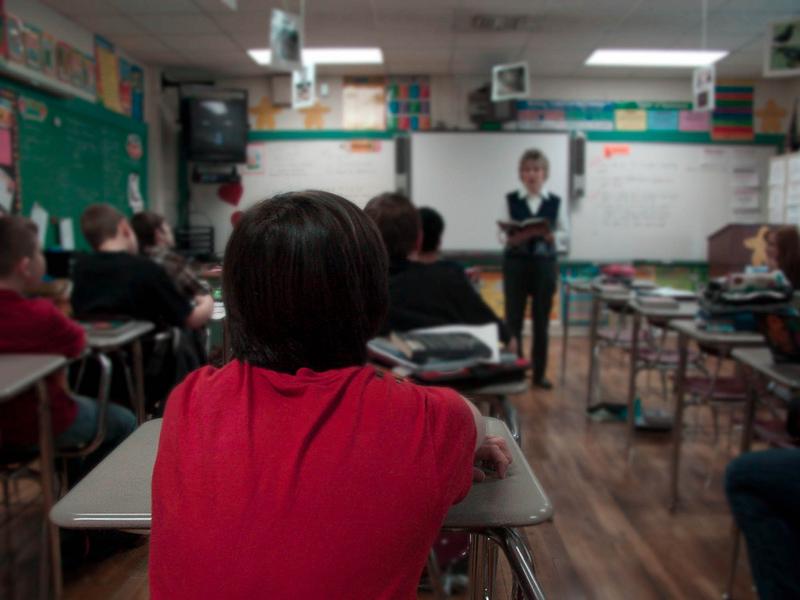 Click on the 'Listen' button above to hear this segment. 
Donald Trump's campaign is still struggling after a 2005 video surfaced over the weekend showing the Republican nominee making vulgar remarks about groping women, and a rancorous debate that followed Sunday night.
On Monday, an NBC/Wall Street Journal poll showed Hillary Clinton pulling ahead by 14 percent — her biggest lead over Trump since their campaigns began.
And while media outlets may be grappling over their journalistic responsibility in this election, now that school is back in session, teachers across the country are finding themselves in very similar positions. There are questions over how to remain neutral and present both candidates fairly, how to address students who may be the targets of the candidates' remarks, and how to use language from the campaign in the classroom.
John Dickson is a government teacher at Monomoy Regional Highschool, in Hariwch, Massachusetts on Cape Cod. He's been a teacher for 25 years now, and Joy Bock is an eighth grade social studies in Groveport Madison School District in Columbus, Ohio, who has been teaching for 23 years. Together, they weigh in on the different ways they are teaching an increasingly inappropriate election.
Want more election analysis? Join us for a live event hosted by our own Todd Zwillich. Details below.