#TBT Brian and John Oliver, 2007
Hear Brian's interview with John Oliver and other t.v. writers who were on strike from '07-'08.
Thursday, September 04, 2014 - 06:00 AM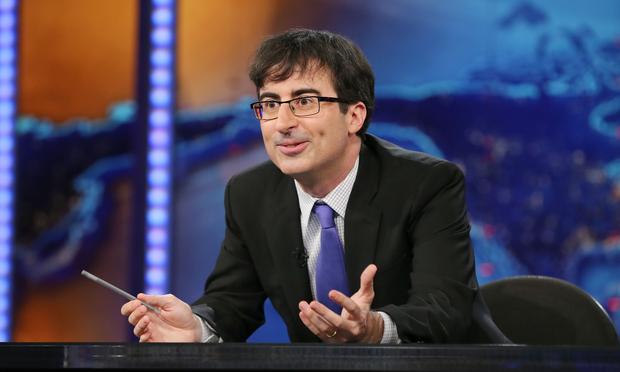 (Neilson Barnard/Getty Images for Comedy Central)
It's 'Throwback Thursday' and we're marking the 25th anniversary of the show this fall with a dip into the Brian Lehrer Show archives every week. This week, we go back to 2007 when John Oliver, now host of HBO's "Last Week Tonight", was on to discuss the Writers Strike. He was joined by Peter Gwinn, then writer for the Colbert Report, and Brian Stack, writer and performer with Conan O'Brien. They took calls from listeners supporting their cause and talked about what was at stake in the strike -- which ultimately lasted over 14 weeks from 2007 to 2008. 
More in: