The Takeaway
Disabled Athlete Tatyana McFadden Completes Marathon Grand Slam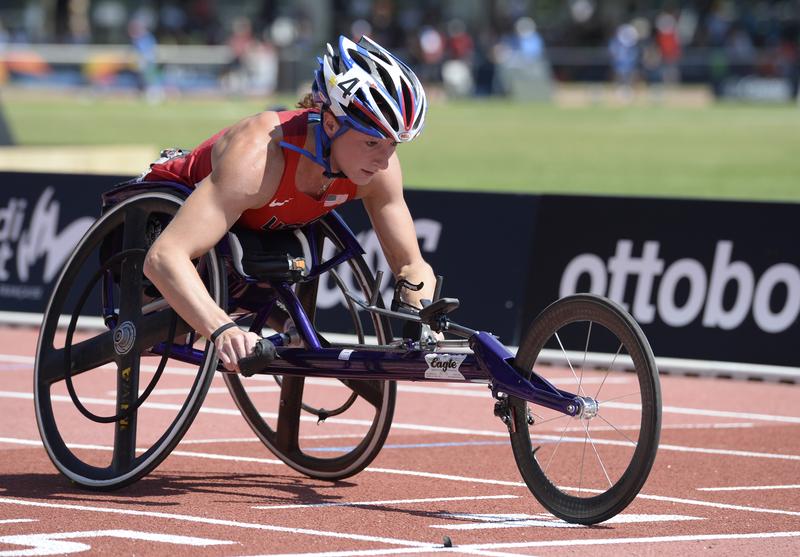 On Sunday at the New York City Marathon, Tatyana McFadden sped across the finish line a full 3 minutes and 41 seconds ahead of her nearest competitor. She also rolled her way to an unprecedented victory, becoming the first athlete to ever win a marathon Grand Slam—winning races in Boston, London, Chicago and New York in the same year.
McFadden remained unphased as she navigated her wheelchair over the uneven streets of New York—they are nothing compared to what else she has had to overcome.
The 24-year-old Maryland resident was born in Russia with a condition called spina bifida, which left her paralyzed from the waist down. She spent the first six years of her life in an orphanage before being adopted by an American family.
Outfitted with her first wheelchair, McFadden quickly became interested in racing. But when she encountered resistance from her high school track coach, she sued the state of Maryland, arguing for equal access to school athletics for people with disabilities.
The suit resulted in the passing of country's first ever law allowing and encouraging students with disabilities to participate in school sports programs.
At 15, McFadden was the youngest member of the USA track and field team at the Athens Paralympic Games. She has since gone on to win 10 Paralympic metals and six world championships, in addition to her marathon wins.
After her win on Sunday, McFadden doesn't have much time to catch her breath. She's already preparing for her next race—the Paralympics cross-country skiing World Cup, with the hope that she will qualify for the U.S Paralympic Team in Sochi this winter.
Tatyana McFadden joins The Takeaway to discuss her remarkable achievements.