Before Tattooing Was Legal in New York, This Shop Was Doing It Underground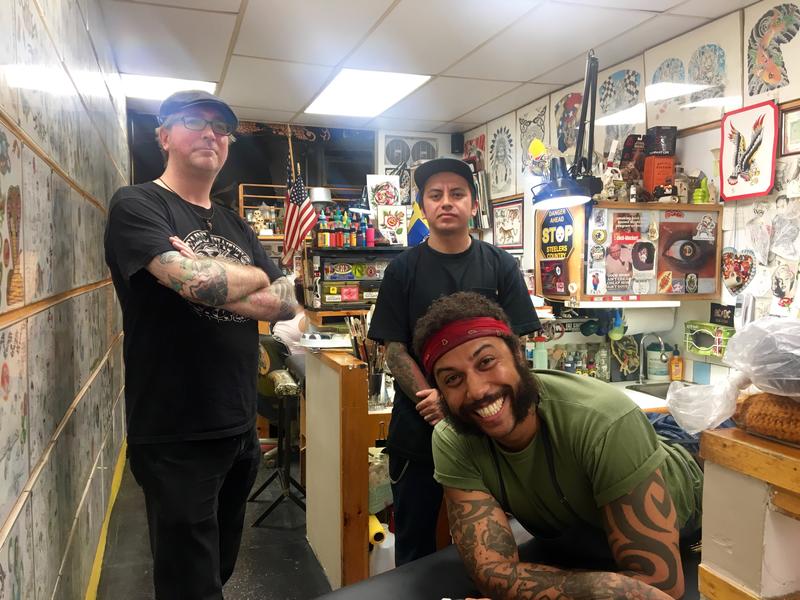 The oldest tattoo parlor in Manhattan is celebrating its 40th anniversary today.
Fineline Tattoo has been around longer than tattooing has been legal in New York City.
"Whether it was underground or on the street, we've been a presence in this neighborhood, tattooing, since 1976," said the shop's current owner, Mehai Bakaty.
Tattooing was banned in the five boroughs in 1961, after a Hepatitis B outbreak. It wasn't legal again until 1997.
But for 21 years before it was legal again, Mike Bakaty, Mehai's dad, was tattooing New Yorkers from a loft in their apartment.
It was a word of mouth operation. You had to call a number.  
"Every time phone rang, he said his heart dropped a little," Bakaty said of his dad. "He was nervous. Especially for the first couple years.
He said his dad didn't want an underground operation. "It was just the climate of the city at the time."
His dad got the storefront three weeks before the law allowing tattooing again went into effect. Today, there is a shrine of Mike Bakaty at this shop, and incense burning. He died two years ago.