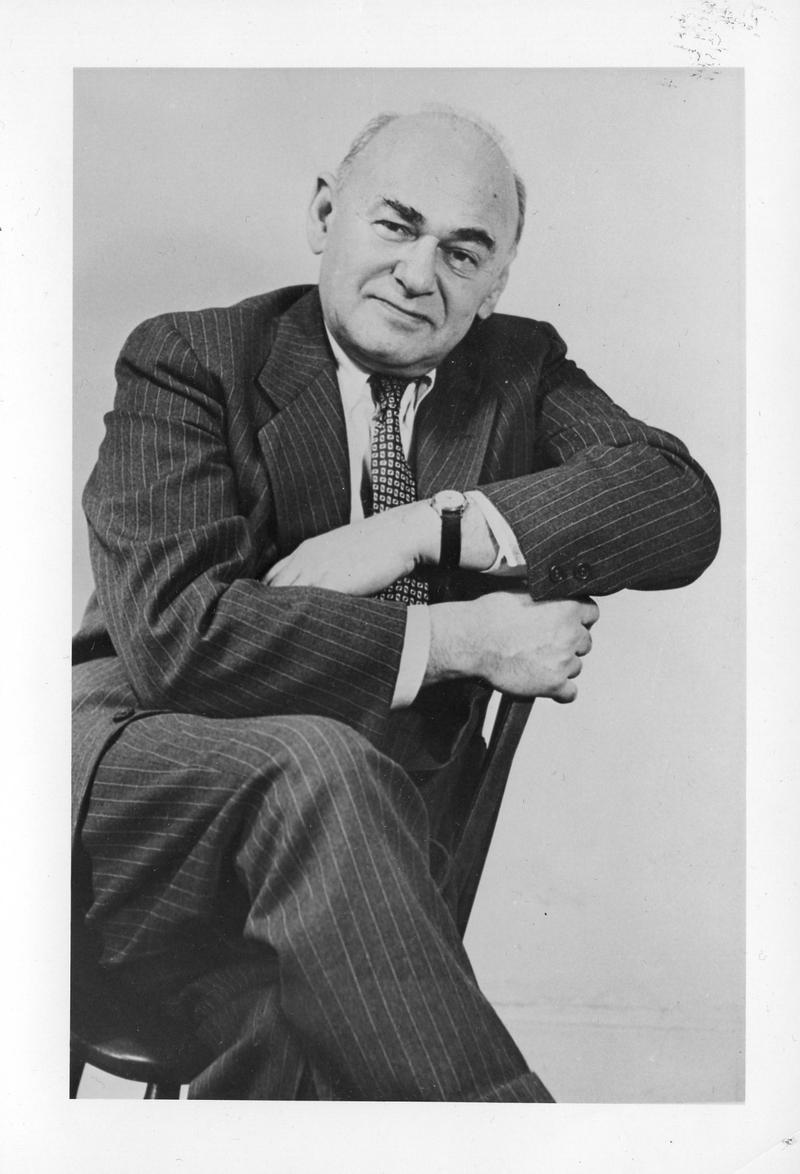 This episode is from the WNYC archives. It may contain language which is no longer politically or socially appropriate.
Gilbert Seldes discusses a recent New York Times article that stated housewives long for parlor rooms in their homes. They also wanted a "mud room. or decontamination room where animals and children can be washed." Housewives did not want a basement, attic, den, or guest room. Modern furniture? Leather pillows with images of Mini Ha Ha. Bronzed baby shoes used as ash trays.

He moves on to discuss a "B" movie about a uranium mine, which was not very good, but was informative. He describes the movie in great detail. "The B picture goes on forever..."

Seldes then discuss the "A" picture, The Picnic. An over long picture to keep us from TV? Struggle between the movie and television industries.

Gertrude Berg of The Goldbergs transition from radio to TV. There should be a museum of television to present both the best and worst of the medium.
Audio courtesy of the NYC Municipal Archives WNYC Collection
WNYC archives id: 70611
Municipal archives id: LT7562