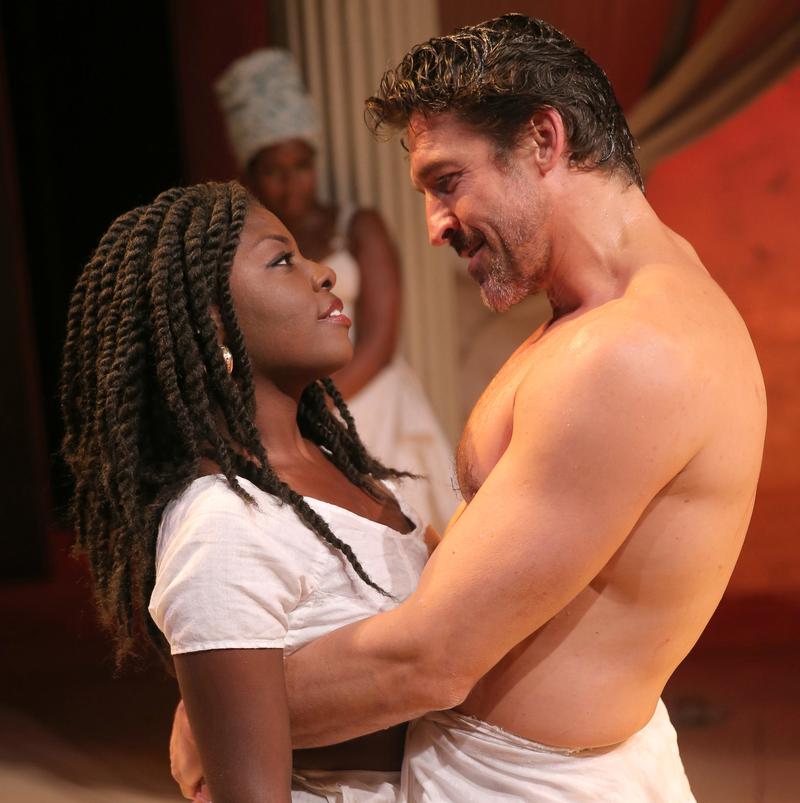 Tarell Alvin McCraney's resume can't get much better. He has an MFA from the Yale School of Drama; he apprenticed under August Wilson; he's a member of the Steppenwolf Theatre Company; he was in residence at the Royal Shakespeare Company; and last year won a MacArthur "genius" grant. All before he turned 33. But his success has come in the face of very long odds. He was born and raised in housing projects in Miami, where his mother was an addict and died young from an AIDS-related illness. When McCraney went to live with his father, his interest in the arts was a source of tension. "When you grow up poor, you hope that your kid will grow up and be a lawyer or a doctor," he tells Kurt. "And, if they live past 25, that they have some skill to make their life a little easier. He was worried about that."
A trilogy of plays set in the Louisiana bayou that he wrote at Yale put McCraney on the map. The Brother/Sister Plays span decades to follow working-class African-Americans struggling with life, love, loss, and identity. Recently, McCraney edited and directed a new production of Shakespeare's Antony and Cleopatra (a co-production of The Royal Shakespeare Company in London, GableStage in Miami, and The Public Theater in New York). McCraney wanted his audiences to have more immediate access to the colonial background of the story, so he took it out of Rome and Egypt and transplanted it to colonial Haiti, on the brink of revolution against France. "I wanted to place it somewhere that the history felt alive and visceral," he explains.
Kurt Andersen points out that tinkering with the history in Shakespeare's history plays is more difficult than modernizing Hamlet or Romeo and Juliet. But McCraney recalls a production of Richard III set in Nazi Germany that gave the original new weight. "The great thing about history — sometimes the most tragic thing about history — is that it repeats itself," he says. "Putting history in another portion of history only highlights that that history is still being made."
Antony and Cleopatra runs through March at The Public Theater in New York.
Music Playlist
Cleopatra

Artist: Adam & The Ants

Album: Dirk Wears White Sox

Label: Columbia