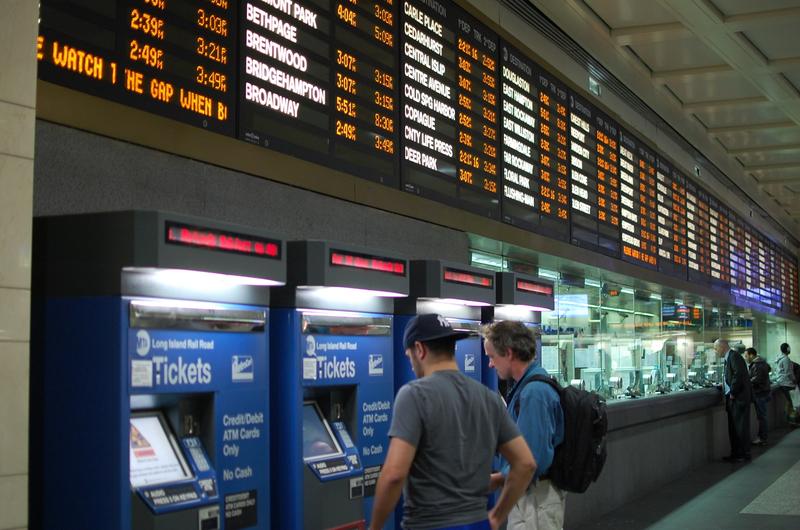 Talks broke down Monday afternoon between the MTA and an eight-union coalition representing Long Island Rail Road workers.
Union chief Anthony Simon said he's preparing for a strike that could come as early as 12:01 a.m. Sunday.
"At this point, we are completely at an impasse," Simon said. "We are miles and miles away, and there are no meetings that are scheduled at this point."
MTA chairman Thomas Prendergast said he won't compromise any further with the unions. "In the spirit of negotiations, it's give and take," Prendergast said. "We've done the giving, they've done the taking. But they haven't moved at all — slightly, very smally — from their position. Until they're ready to move, there's no reason to have negotiations."
When asked what might prevent a strike from happening, union chief Simon responded: "the governor."
The 5,400 workers represented by the unions have been without a contract since 2010. The unions want a 17 percent raise over six years. The MTA has countered with the same raise over seven years — and wants new hires to pay more into health care and pension costs.
Despite the pessimism on both sides, Mayor Bill de Blasio said he's optimistic that there will be a resolution and said he's confident in the state and city's backup plan, should a strike take place. The mayor added that he doesn't plan to cancel his 10-day family trip to Italy, which is scheduled to begin two days before the strike deadline.
"We benefit from the fact that it's July and I think the amount of travel is reduced in July," he told reporters. "We benefit from the fact that a lot of people now because of technology can work from home and I imagine if that event comes to pass a lot people will work from home who live on Long Island."
Local businesses are making contingency plans. ConEd supervisors are discussing flex time and telecommuting options with workers, a spokesman said. One Midtown real estate firm, the Durst Organization, said that about 50 of their 800 employees would be directly affected by a strike. "Those who are considered critical staff will be housed at hotels within the five boroughs with easy access to the subways. For those non-critical staff, we will organize car pools," said spokesman Jordan Barowitz.
The Long Island Rail Road provides 300,000 rides a day. Nearly 10 percent of those rides are solely within New York City.
With reporting from Brigid Bergin and Daniel Tucker and additional writing from Jorteh Senah.