De Blasio, Lhota: A Tale of Two '80s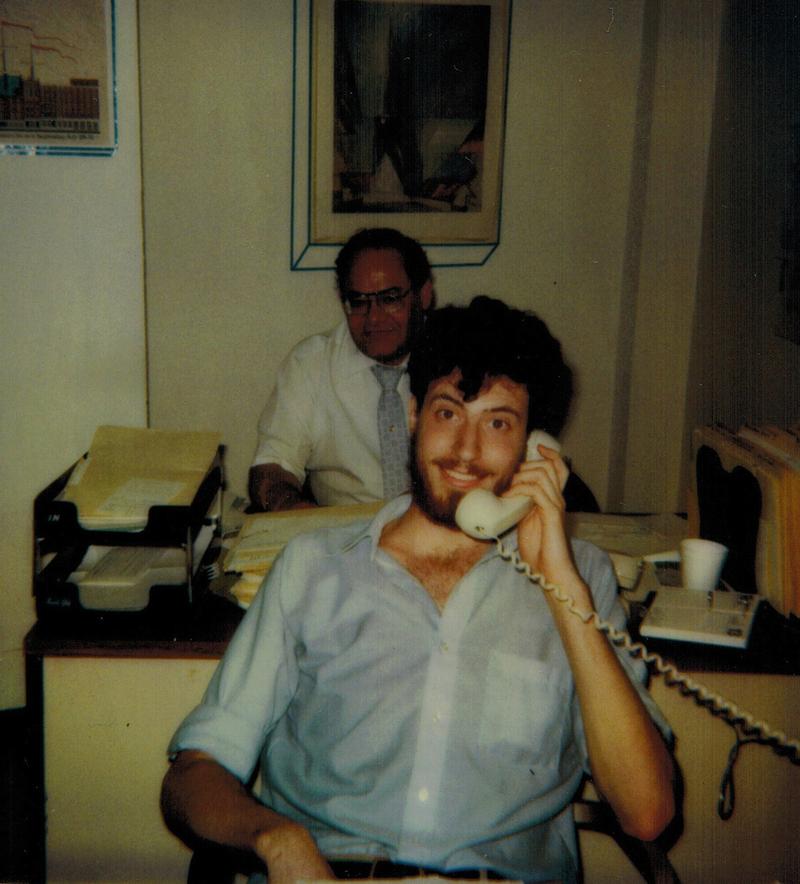 When it comes to the mayoral campaign, it's back to the future, or really, back to the 1980s. The decade shaped both Bill de Blasio and Joe Lhota — and is having a big impact on the debate this election season. 
In the early '80s, Bill de Blasio was an undergrad at NYU, where he co-founded The Coalition for Student Rights, a group that lobbied for increased transparency, health services, longer library hours and safety on campus. He and his roommate rocked out to the Talking Heads, The Clash, B-52s and Bob Marley. They posted the lyrics to Marley's "Redemption Song" in their dorm room.
Joe Lhota had just graduated from Harvard Business School and was starting a job as a banker in municipal securities at Paine Webber, where he worked on the financing of low and moderate-income housing. He loved The Allman Brothers Band.  The song "Jessica" was a favorite, as was "Rambling Man."
De Blasio became an Urban Fellow during the Koch Administration, went to graduate school at Columbia University's School of International and Public Affairs, and organized for a slew of causes, from nuclear disarmament to aid and activism on Nicaragua. Lhota shifted his focus from housing to infrastructure, including public projects in Houston, Texas and the New York City Municipal Water Finance Authority. Both candidates say those early experiences shaped their political perspectives. 
"I think it's all added up for me in a way that says if I want to be a progressive change agent, the place I can be most effective is through government but never forgetting the urgency that comes with being an activist," de Blasio said. 
Lhota said he learned the importance fiscal discipline: "One of the things I became expert in is municipal finance, understanding the budgets."
(Lhota at his 1988 wedding. Photo courtesy Lhota campaign)
Kenneth Sherrill, a professor emeritus at Hunter College and the Graduate Center, CUNY, says the two candidates are archetypes of their generation. "It's honestly exactly what you would expect from a Republican and a Democrat," he said. "And for people who want to say there's no difference between the two parties, these guys are living testimony to the fact that there is a difference between the two parties."
But if the '80s were instrumental in defining the candidates vision for the city, the decade has also made an imprint on the campaign.
At Lhota's victory party on primary night, Scott Ostro, a director of sales and marketing at a software company, said he was worried about the city backsliding into the bad old days of joblessness, crime and trash. 
"I have a concern the city may fall back to where it had been when I moved to the city in 1984," he said. 
Lhota seemed to be invoking the same image in his speech that night. "I'm hearing a lot from the other side about a Tale of Two Cities and how they're going to tear down the progress of the last 20 years," he said. "This tale is nothing more than class warfare, an attempt to divide our city. It's a feeble retreat to the old playbook that promises a perfect world but delivers only special interest dominated politics. It's this kind of thinking that brought our city to the brink of bankruptcy, and rampant decay."
In a recent interview outside a campaign stop visiting small businesses in Queens, he said what he meant is that we should be looking forward, not back. "I'm talking about the future of New York," he said. 
As for de Blasio, he said he has mixed feelings about '80s New York. He sat down with WNYC to discuss his memories from the 1980s after an appearance at NY1 in Chelsea. "I remember the subways with no air conditioning. I remember the squeegee men. I remember a lot more homeless folks on the street, a lot of the bad things. I also remember a sense of community, and certainly the exclusivity that we've become used to in recent years was unheard of back then," he said. 
But he said he doesn't want to go back to those days either, and he rejects any notion that addressing inequality would erode the city's progress. "I actually argue that if you allow the current inequalities to deepen, that's what's going to create instability. That's what's going to create problems for the future of this city," he said. 
Two candidates. Different ideas. One job. As the Talking Heads would say, same as it ever was.