Money Talking
Taking Care of Business, Without Justice Scalia on the Bench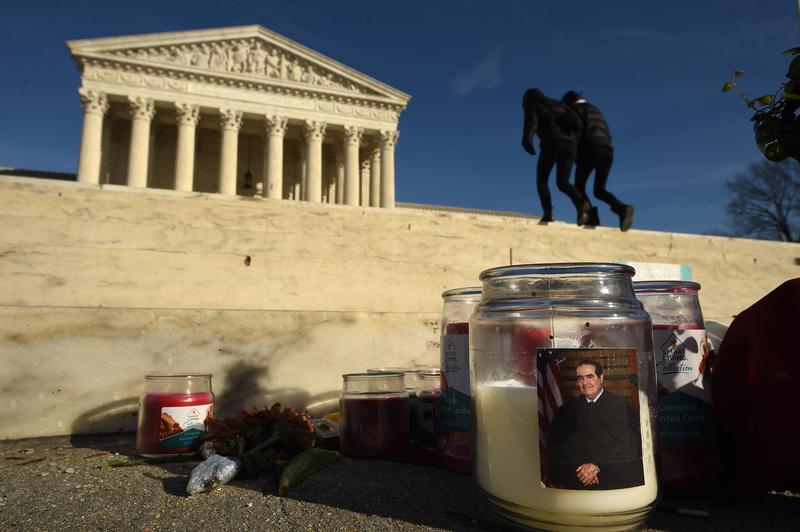 On Saturday, the news of Supreme Court Justice Antonin Scalia's death was confirmed.
He served on the highest court for nearly 30 years and was known for his conservative ideals and detailed dissents, enjoyed by both lawyers and civilians.
Only an hour after he passed, Senate Majority Leader Mitch McConnell issued a statement saying, "The American people should have a voice in the selection of their next Supreme Court Justice. Therefore, this vacancy should not be filled until we have a new president." 

In the week that followed, presidential candidates and senators debating the legitimacy of President Obama's constitutional right to appoint a replacement (and what candidates will be on his shortlist).

Putting the political fodder aside, without Scalia's vote, the Supreme Court still must decide on cases this year that will directly affect U.S. business. 
This week on Money Talking, host Charlie Herman speaks with guests Emily Bazelon with The New York Times Magazine and Greg Stohr from Bloomberg News about the Supreme Court cases involving unions, class actions, and climate change regulations. 
Music Playlist
Golden Hour

Artist: Podington Bear

Album: Springtime

Label: FreeMusicArchive.org