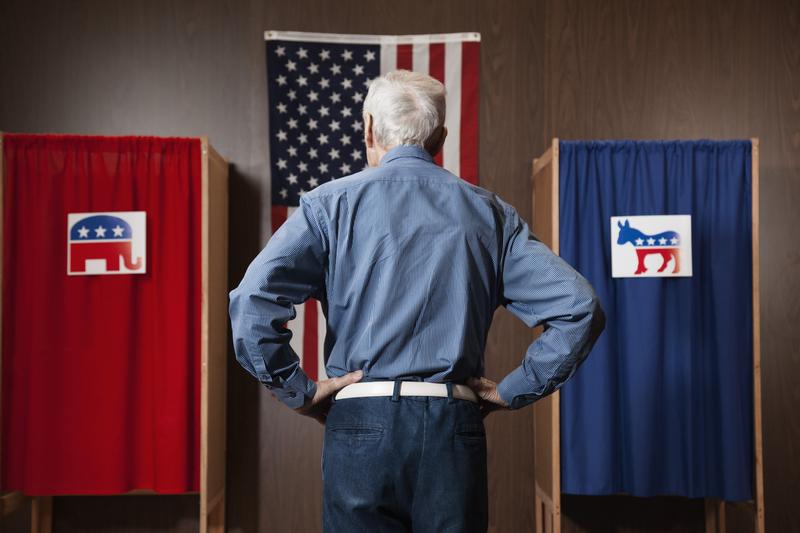 In just three days, voters from around the country will head to the polls to cast their ballots in the 2014 midterm elections. 
Republicans may be more confident going into the midterms, but Democrats still think they have a chance, even in a few traditionally red states in the South. Takeaway Washington Correspondent Todd Zwillich was on the road all week—he traveled along I-75 to hear from voters in Georgia, Tennessee, and Kentucky.
Todd's first stop took him to the state of Georgia. Local polls show that Democrat Michelle Nunn and Republican David Perdue are running a close race to fill the seat being vacated by Republican Senator Saxby Chambliss. Will the state of Georgia—a historic GOP stronghold—turn purple? Todd asked the locals to weigh in.
After his visit to Atlanta, Todd stopped off in both Chattanooga and Nashville, Tennessee. The issue most Tennesseans are talking about this election season isn't who to vote for for U.S. Senate or governor—it's a ballot initiative about abortion. 
The proposed amendment to the state's constitution would allow the Tennessee legislature to restrict access to abortion. Todd dropped by a Planned Parenthood and a Baptist church to hear from voters on both sides of the issue.
After two days in Tennessee, Todd headed north to Kentucky. He stopped in coal country to examine the battle for hearts and mines in Centertown, Kentucky, and then he travelled to Louisville where he managed to get away from the press conferences and rallies to speak with everyday people.
Even though most political watchers are focused on the race between Senate Minority Leader Mitch McConnell and Kentucky Secretary of State Alison Lundergan Grimes, Todd found that many Kentuckians feel largely distant from this highly-watched Senate race.
Check out all of the stops on Todd's tour with our interactive map below and on Twitter by checking out the hashtag #ToddTour.