The Takeaway
The Takeaway Weekender: Single Americans, Robot Cockroaches, and a Scottish Movie Star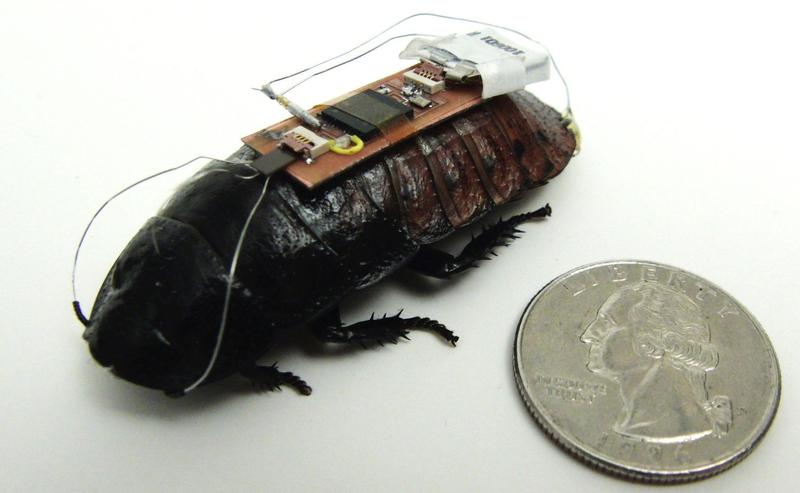 This week, Takeaway Guest Host Todd Zwillich sat down with former Secretary of State Henry Kissinger. In this wide-ranging interview, Todd got in some hard questions about Cambodia and Chile. Across the Twittersphere, their conversation has been called "intense," "heated," and "exceptionally tough." This weekend, Todd reflects on their conversation.
Once upon a time, marriage was the norm for adults of a certain age. But now about 50 percent of American adults are single. Eric Klinenberg, sociology professor at New York University and author of "Going Solo: The Extraordinary Rise and Surprising Appeal of Living Alone," examines the slow-but-steady shift towards "happily single."
A team at North Carolina State University has figured out how to remotely control cockroaches equipped with electronic backpacks and sensors. The roach biobots may help first responders in search and rescue missions after disasters. Alper Bozkurt, assistant professor of electrical and computer engineering at N.C. State, leads this research and explains how they decided on the cockroach.
The Takeaway's beloved associate producer, Allie Ferguson, is leaving for a (pretty awesome) trip to Prague. Friday was her last day at the studios of WNYC Radio in New York City, and we just couldn't let her go without giving her a proper send off on The Takeaway Weekender podcast.
Scottish actor James McAvoy dropped by to chat with Takeaway Host John Hockenberry about his new film, "The Disappearance of Eleanor Rigby." After the two dished about the movie, we asked him about Scotland's upcoming vote for independence on September 18th.