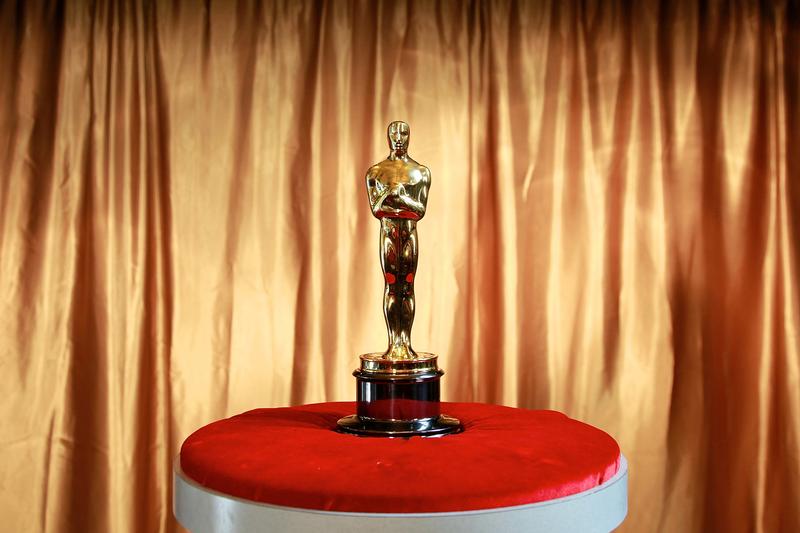 The 87th annual Academy Awards are quickly approaching. Before you curl up on the couch to watch the Oscars, we're bringing you a special weekend podcast to help you prep for the biggest night in Hollywood.
This weekend, The Takeaway's Movie Date Podcast team—Kristen Meizner, culture producer for The Takeaway, and Rafer Guzman, film critic for Newsday—take a close look at four of the films that are nominated for Best Picture...with the directors and writers of three of the films. 
In this podcast, you'll hear excerpts from their interviews with a few of the greats, including:
James Marsh, the Director of "The Theory of Everything." 
Director Morten Tyldum and Writer Graham Moore of the "Imitation Game."  
Director and Writer Damien Chazelle of "Whiplash." 
We also get a real-world perspective from three African-American students from Brooklyn that saw the film "Selma." Eighth graders Timothy Corion, Amaiya Williams, and Nia Johnson weigh in.
Sit back with a bucket of popcorn and enjoy the show!